Amy, Palliative Care Clinical Nurse Specialist at Torbay Hospital
Hello, my name is Amy.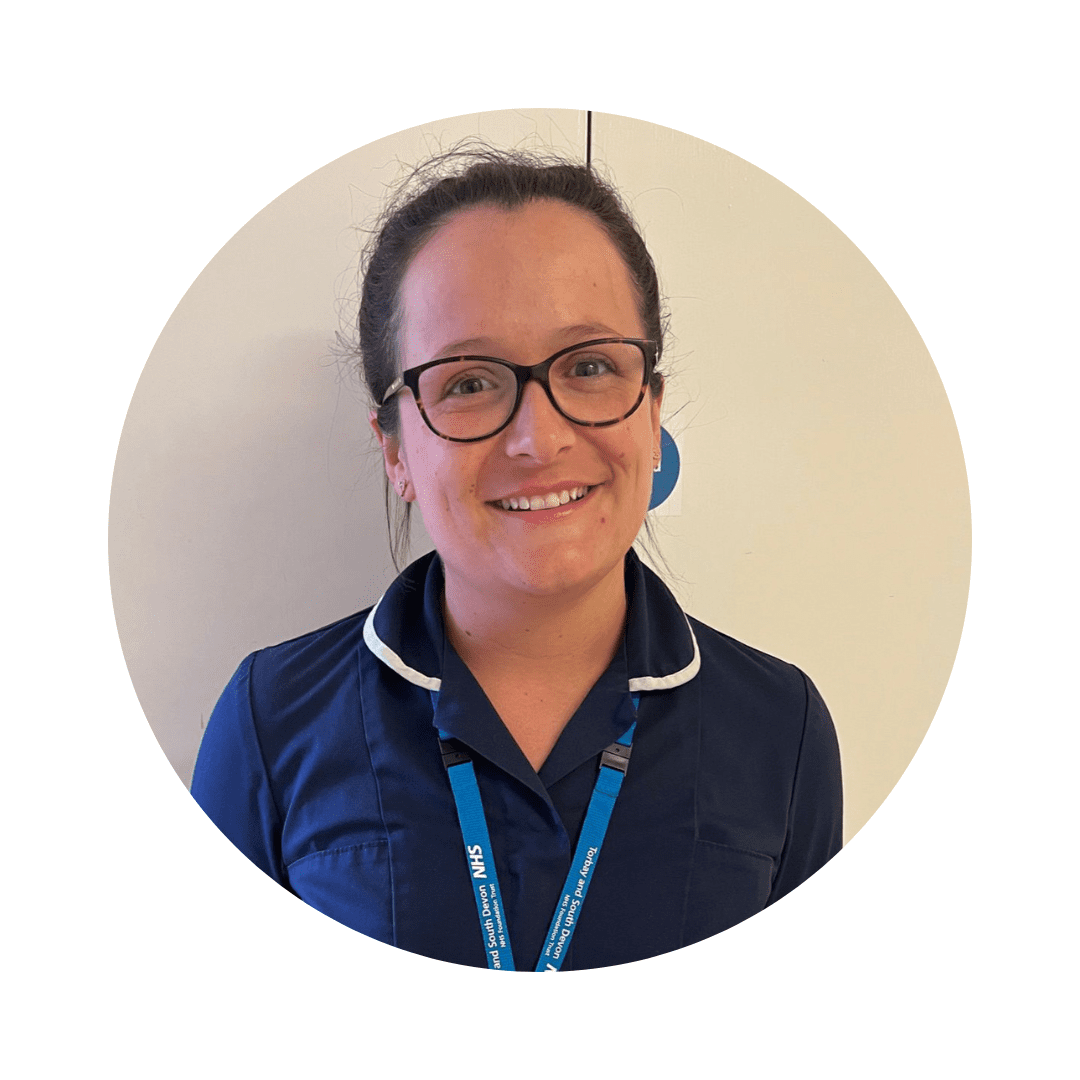 I am a Palliative Care Clinical Nurse Specialist, working at Torbay Hospital.
I qualified as a Registered Nurse in 2019, where I started working on a care of the elderly ward at Torbay Hospital. Throughout my time there, I developed a passion for palliative and end of life care.
I always knew I wanted to work within palliative and end of life care, however knew I needed to build on my experience, therefore applied for a job at Rowcroft Hospice to build on my knowledge within specialist palliative care.
I worked at Rowcroft for a year, where I grew in confidence and expanded my knowledge within palliative and end of life care, this enabled me to:
Learn about complex symptom management
Enhanced my communications skills by providing in house training – 'advanced communications course'
Increased my knowledge within medications through a variety of routes
Worked alongside the multidisciplinary team to improve overall patient care
During my time at Rowcroft I felt well supported by the team and loved working there, I feel this underpinned my knowledge to allow me to progress within my career. Without my previous experiences at the hospice, I feel with great passion that I would not be appropriately prepared for my role as a specialist nurse.