Meadow of Memories - virtual celebration
We know how important it is for Rowcroft to continue to provide hope and comfort at a time when you might need it most and therefore a virtual celebration will take place instead. Therefore we have created a beautiful pre-recorded video to watch as well as five readings to download.

Choose from the carefully selected flowers to dedicate to loved ones: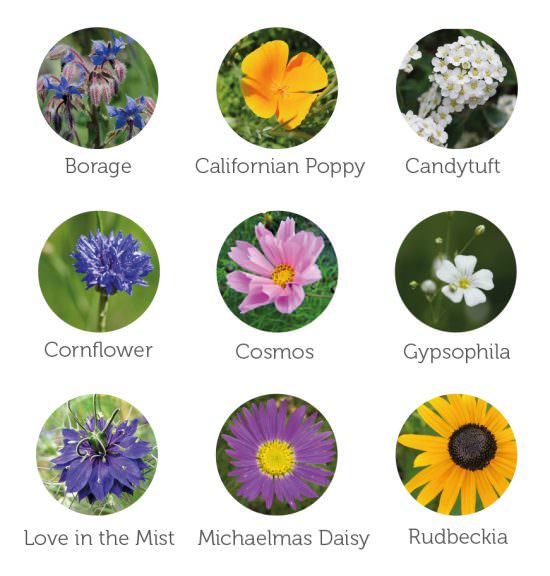 The invitation to dedicate a flower is open to all, not just those touched by Rowcroft's care.
If you wish to dedicate a flower please click on the 'Dedicate a Flower' button below. Alternatively, please get in touch with the Friends & Family team to make a dedication over the phone 01803 217405 or email inmemory@rowcrofthospice.org.uk.
This year, we will not be holding our usual Meadow of Memories Celebration however you are most welcome to visit the meadow at any time throughout the summer months.
Please note that we have been planting our beautiful wild flower meadow for eight years and so other flowers naturally grow because of regermination in the meadow grounds.
To see how beautiful the meadow looked last year, please view our Meadow of Memories 2019 gallery below.
Image reproduced with Yvonne Coomber's kind permission.