Donna, Senior Healthcare Assistant, Hospice at Home team
"I wanted to give something back – and my work with Rowcroft enables me to do this"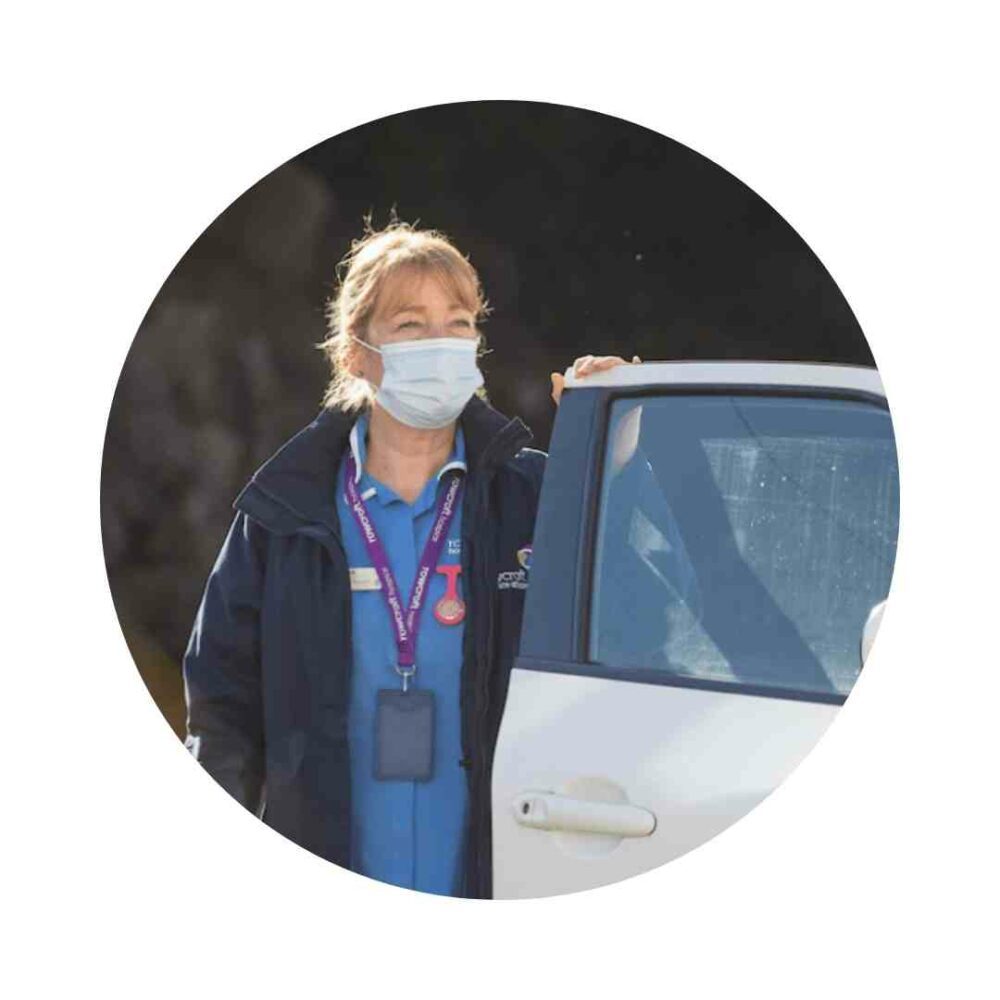 In 2020, Senior Healthcare Assistant Donna transferred from Rowcroft's Inpatient Unit to lend a hand in the Hospice at Home team. Donna fell in love with the role and subsequently became a fully-fledged member of the team, travelling widely across South Devon to care for patients and families.
"I went into nursing to care for others," says Donna. "Having fought off cancer twice in my life with the help of expert care and treatment, I wanted to give something back – and my work with Rowcroft enables me to do this. Rowcroft is such a special place, full of dedicated people who go above and beyond. I see on a daily basis the amazing, respectful care and support that is given and the invaluable service that we provide both in the community and in the Inpatient Unit.
"The Hospice at Home team is a small but dedicated team providing end-of-life care for people in their own homes across 300 square miles of South Devon. One of the things I love about my job is that one day I could be driving across our beautiful Dartmoor (in all weathers) dodging sheep and ponies, and the next day I could be catching the ferry back from Dartmouth after visiting a patient in Slapton or Strete. The team are really professional and supportive; we share our learning whenever we can.
"As a Senior Healthcare Assistant within the team, I offer expert palliative care to patients, and by spending time with them, I really get to know any issues or fears they may have. I also assist families with any practical help and support they may need. Sometimes the very act of holding a hand or just sitting and listening to a patient or their loved one 'off-load' is all that is needed.
"As a member of the Hospice at Home team, it is such a privilege and an honour to be welcomed into a patient's home at such an emotional and vulnerable time in their lives. We go above and beyond whenever possible, because we are all passionate about what we do."