We are...
committed to helping our patients make the most of every moment.
Committed to providing comfort, support and specialist care to thousands of patients and their loved ones across South Devon each year, and determined to continue raising the money that funds our work as an independent charity.
of our patients are cared for at home
...this is how we can help
We provide comfort, support and specialist services in our patients' homes, in the community and at our Inpatient Unit in Torquay.
Whether you're 18 or 80, if you have a life-limiting illness such as cancer, heart disease or MS, we're here to help whenever we are needed.
This is how you can help
Make a difference today. From fundraising and volunteering, to playing our Lottery, there are plenty of ways for you to get involved with your local hospice.
Whether you're taking on the challenge of a lifetime, organising a bake sale, giving your time and skills through volunteering, you will be making a real difference to local families when they need it most.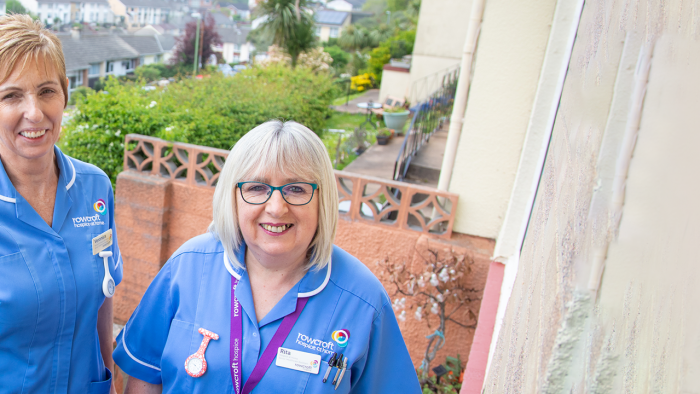 Shops & Cafés
Browse our wonderful shops across South Devon for a fabulous range of pre-loved items including clothing, furniture, homeware, books and much more! We're so grateful for your good quality donated items.
Find Out More