Rowcroft Hospice's Senior Management Team plays a pivotal role in guiding the organisation by setting strategic goals, maintaining high standards of care, and fostering a compassionate and supportive environment.
Their leadership ensures Rowcroft continues to provide exceptional end-of-life care and support for patients with life-limiting illnesses and those closest to them.
Mark Hawkins, Chief Executive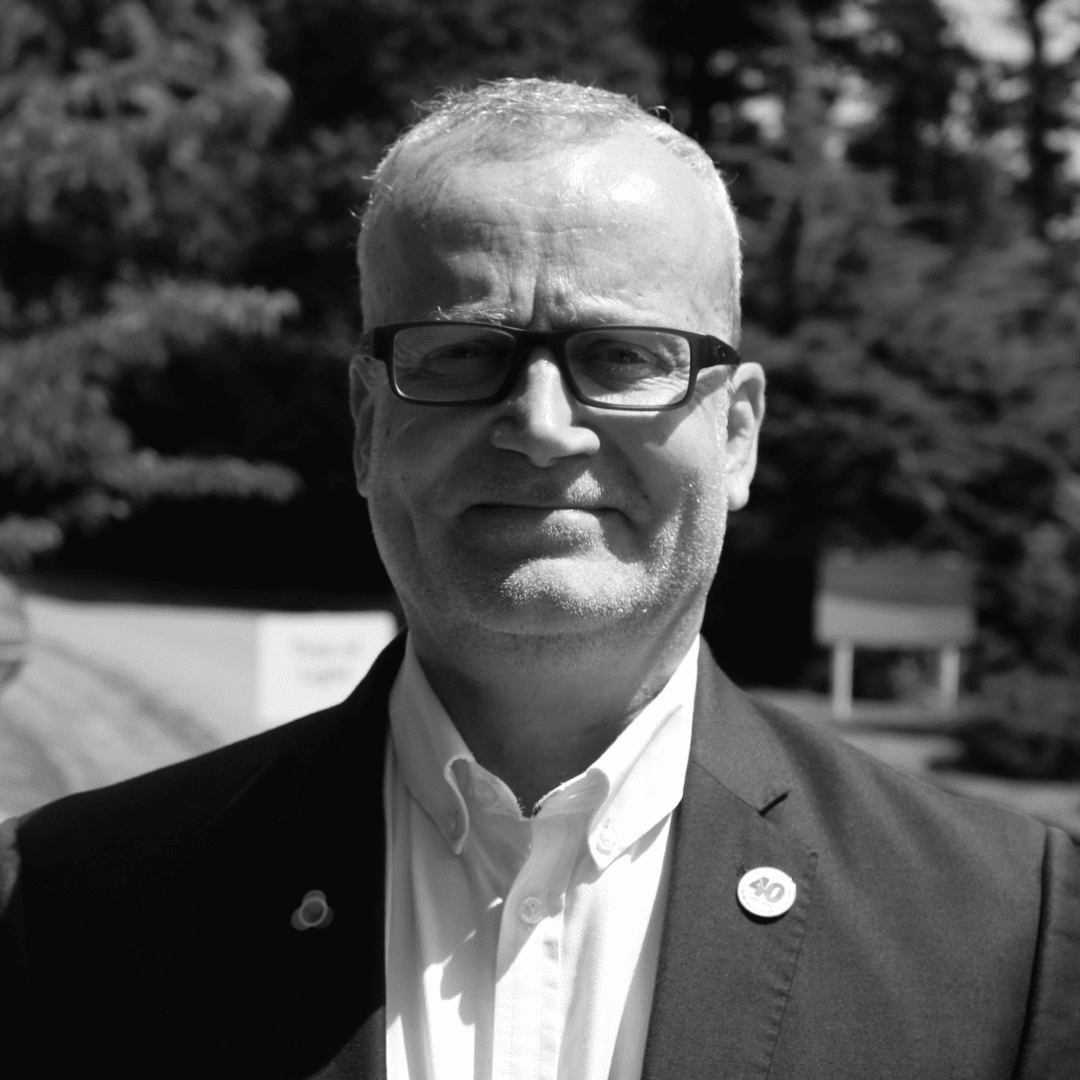 As Rowcroft's CEO, Mark considers it a great honour and privilege to be able to positively impact the lives of our patients and families. He demonstrates a clear and unwavering commitment to continuously enhance our services, increase access to exceptional palliative care, and ensure our hospice remains a trusted pillar of support for our community.
Mark brings a wealth of previous experience from senior positions held across various industries including fast-moving consumer goods, building materials, TV, and digital media, where he has nurtured the passion and talent of those he has worked with. As the hospice's leader, Mark recognises the power of collaboration and open communication, and he fosters strong relationships with stakeholders including healthcare professionals, community organisations, and government agencies.
Under Mark's guidance, and with the dedication and hard work of our team, the hospice has achieved many significant milestones. We have extended our reach in the community, enriched our care and services, expanded our Hospice at Home program, diversified our income streams through ventures like Devon Farm Kitchen, ensured stronger financial security, and received planning approval for a bold vision of care across our 22-acre estate, including a remodelled hospice.
Since joining Rowcroft in 2017, Mark has fostered a culture deeply rooted in empathy, dignity, inclusivity and respect. He has spearheaded innovative programmes and initiatives that have elevated the overall experience for patients and their loved ones, further enhancing the hospice's impact and reputation.
Aaron Smallshaw, Chief Information Officer
Aaron is accountable for all of our IT services, which are delivered by our cross-hospice IT One Team; we are partnered with St Luke's Hospice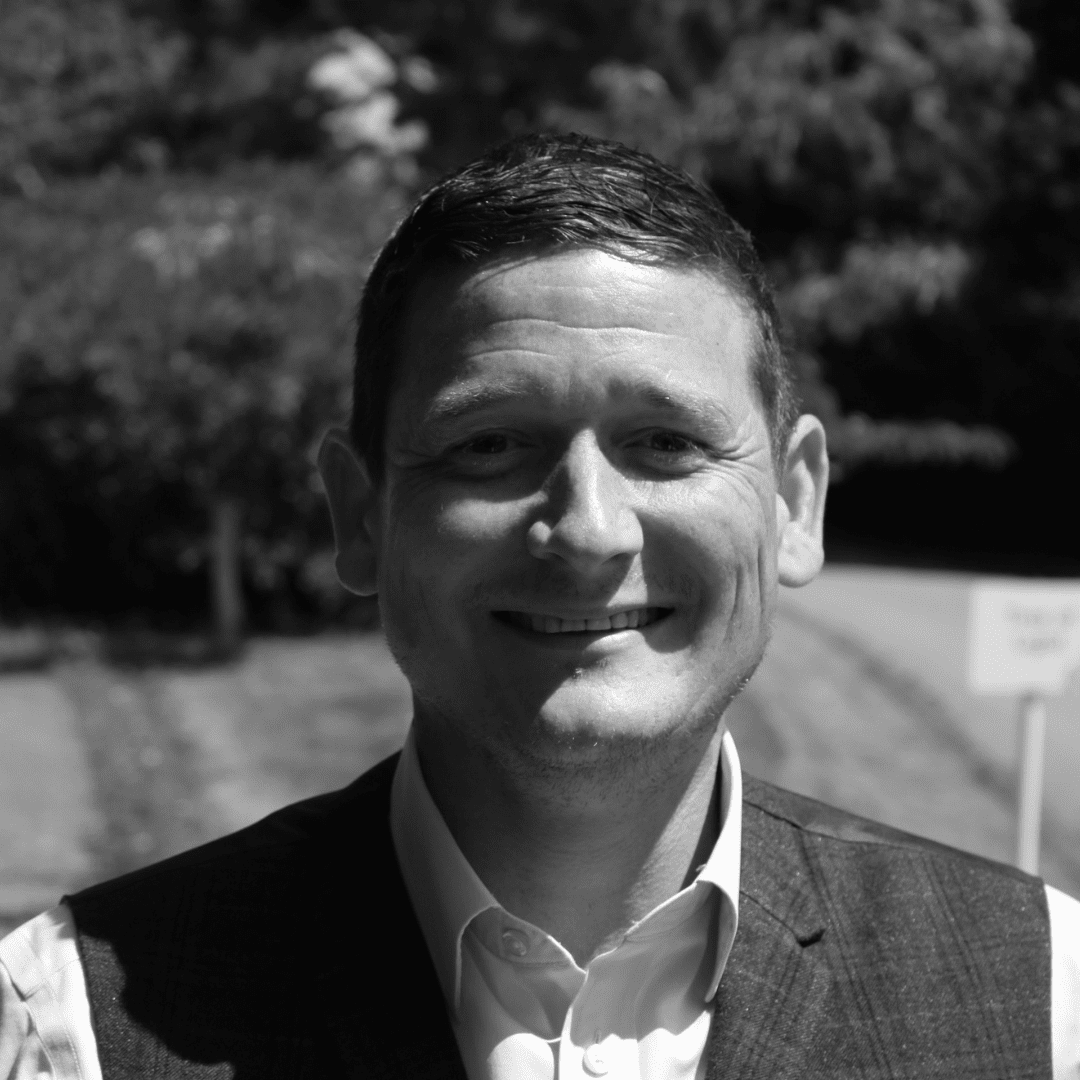 (Plymouth) and St Richard's Hospice (Worcester). Aaron has decades of service and commercial experience, leading in the delivery of IT managed services across a range of corporate and central government customers. His extensive experience and knowledge in IT service management, including being an ITIL expert, allows him to deliver excellence in IT services. ITIL represents the industry's best practice standard for delivering IT service excellence in the field.
Aaron relishes working for Rowcroft Hospice and finds inspiration in the charity's community services which make a profound impact on people living with life-limiting illnesses across South Devon. His passion for technology and its potential to enhance the hospice's mission drives him to continuously improve IT services and support the vital work carried out by Rowcroft.
With Aaron's leadership and commitment to IT service excellence, Rowcroft Hospice can rely on a robust and efficient IT infrastructure, enabling us to focus on our core mission of delivering exceptional care to the community we serve.
Jo Anthony, Head of Community Services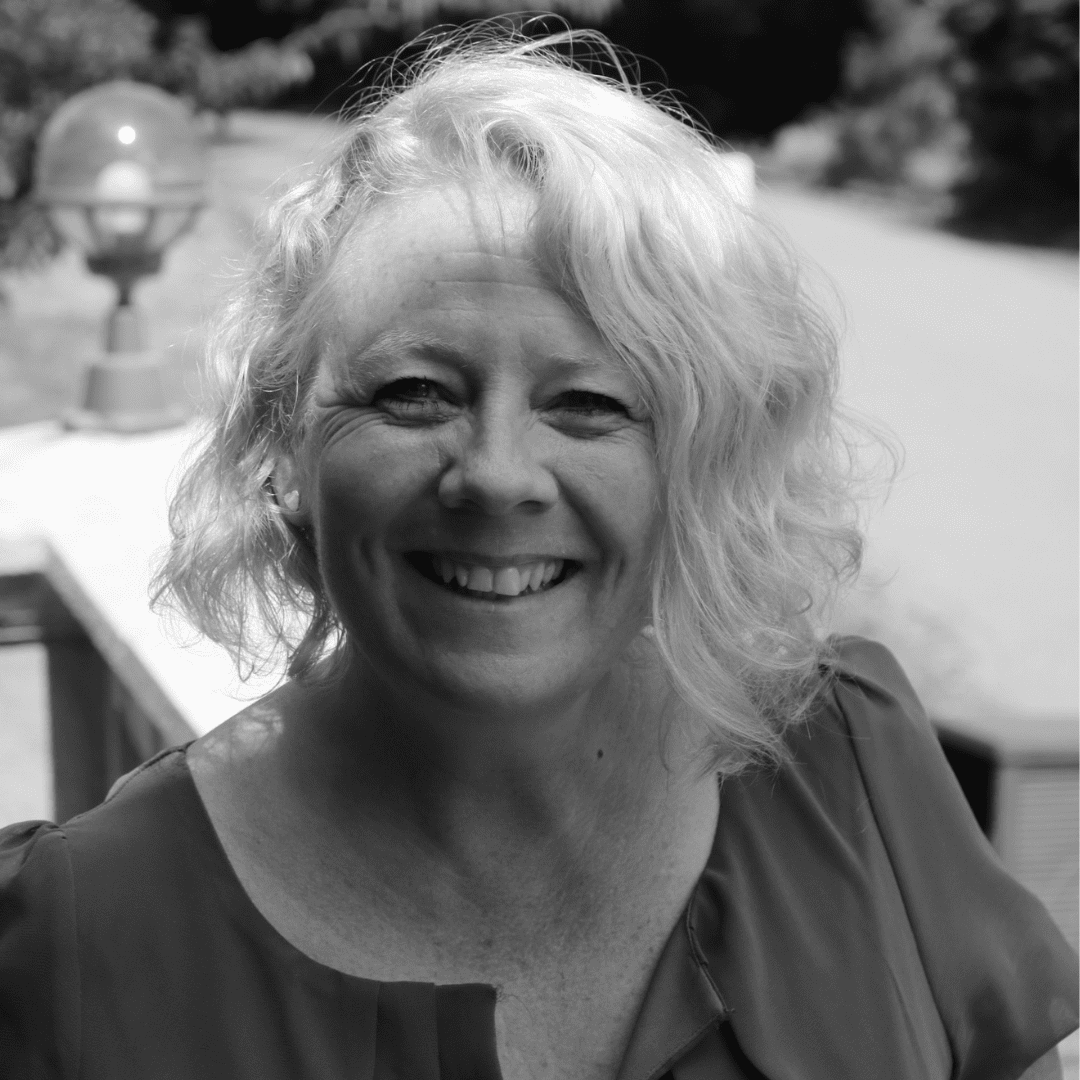 With over a decade of experience in social work, Jo brings a wealth of skills, knowledge and compassion to her role. Having qualified as a social worker in 2003, Jo spent the early years of her career as a senior practitioner and manager of a social services team before joining Rowcroft in 2011.
As Head of Community Services, Jo assumes a pivotal role in overseeing a broad range of Rowcroft's vital teams and services including housekeeping, clinical nurse specialists, occupational therapy, physiotherapy, social work, complementary therapy, music therapy, art therapy, spiritual care, and bereavement and support services. Additionally, Jo takes the lead in hospice safeguarding initiatives.
What drives Jo in her role is the daily variety it offers and the opportunity to provide invaluable support to patients and their loved ones during the most challenging time of their lives. Through her leadership and unwavering commitment to community services, she plays a crucial part in ensuring that patients and those closest to them receive exceptional holistic care and support throughout their journeys.
Vicky Bartlett, Director of Patient Care and CQC Registered Manager
As the hospice's Director of Patient Care, Vicky is also a registered nurse, with the esteemed titles of District Nurse and Queen's Nurse, highlighting her expertise and dedication to her profession.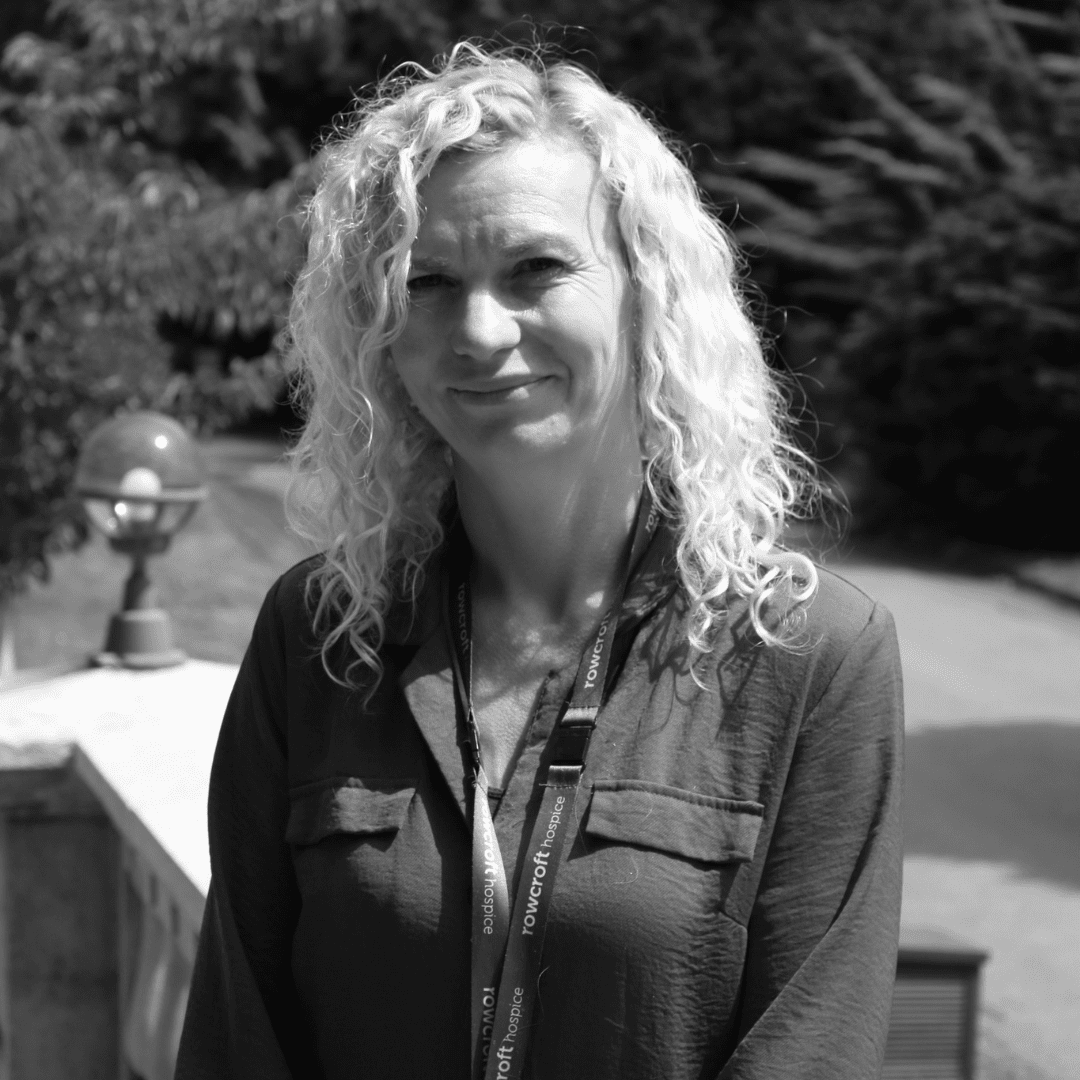 Vicky has a passion for end-of-life and palliative care, and has a background in primary care, and extensive acute and primary care experience in neurology/movement disorders. She also has experience of working with the Royal College of Nursing, Health Service Ombudsman and the National Institute for Clinical and Healthcare Excellence.
Having joined Rowcroft Hospice in 2019 as the Deputy Director of Patient Care and Professional Lead, in 2022 as planned, Vicky transitioned into the role of Director of Patient Care where she is responsible for the overall clinical services at Rowcroft Hospice. She is also the CQC Registered Manager and the Controlled Drugs Accountable Officer.
A strong advocate for high-quality patient care that goes above and beyond the traditional healthcare model, Vicky is particularly passionate about the use of animals in therapy, nature-based interventions, and other holistic approaches to care.
Vicky's commitment to providing the highest quality care to those who are at the end of life is driven by her belief that everyone deserves to die with dignity and comfort.
Claire Booth, Head of People and Organisational Development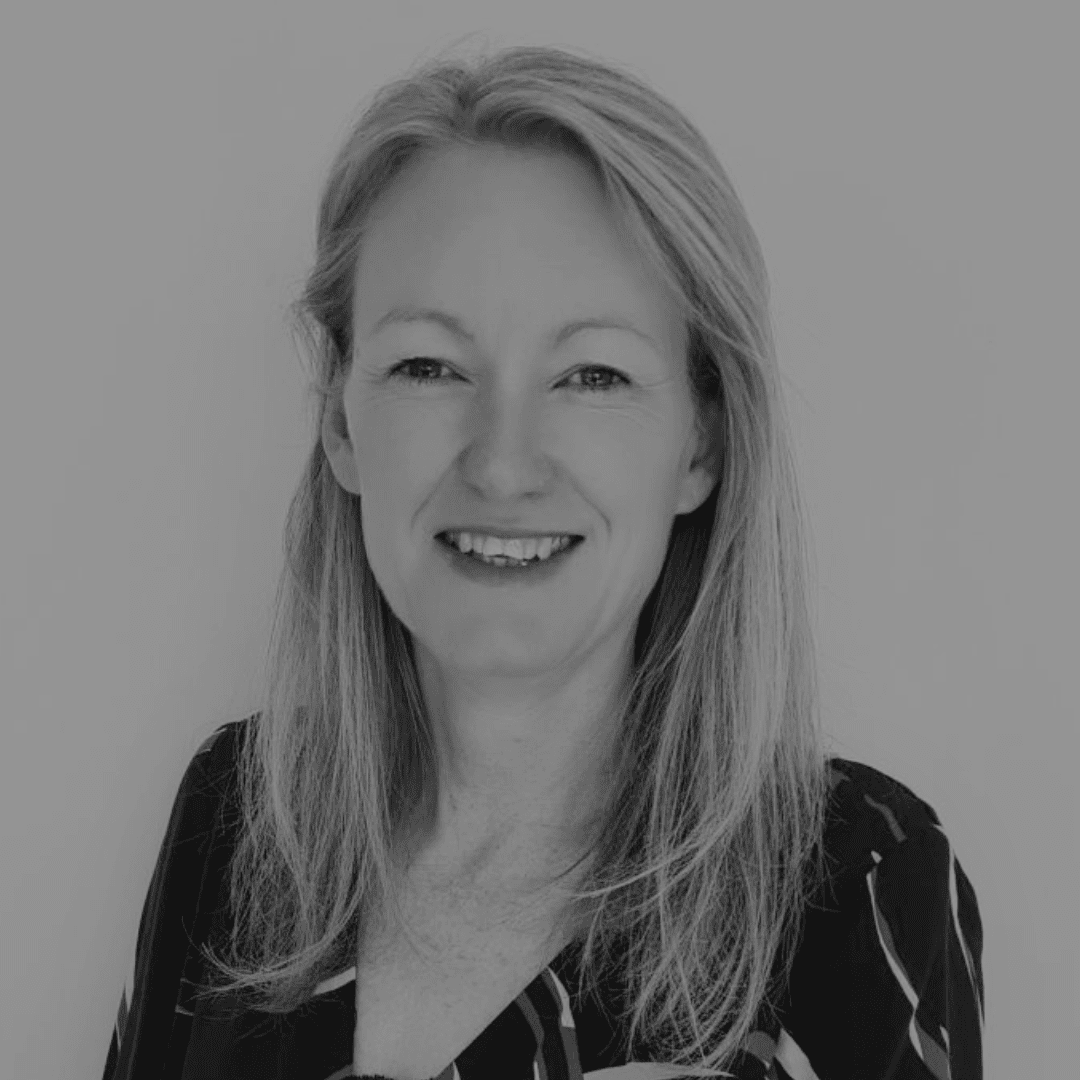 With over 30 years' experience leading teams across charitable, private, and public sectors in the fields of education, social justice, housing and homelessness, retail, hospitality, and social enterprise, Claire is the hospice's Head of People and Organisational Development. Claire is also a Fellow of the Chartered Institute of Personnel and Development, a restorative practitioner, and a neuro-linguistic programming practitioner.
Joining the hospice in 2019, Claire is passionate about creating an environment that enables Rowcroft's people to flourish and deliver their best work. With a focus on nurturing a culture of support, growth and development, Claire is dedicated to empowering Rowcroft's people to be able to provide the highest quality care and support to our patients and their loved ones.
Claire works with colleagues across the organisation to ensure that we attract and retain exceptional individuals who share the organisation's vision. Through her commitment to fostering excellence in people and organisational development, Claire plays a pivotal role in the success and effectiveness of Rowcroft's mission to deliver outstanding care to patients and customers.
Dr Gill Horne, Programme Director – Care Services
Gill is a registered nurse with a 40-year career in nursing and clinical leadership across the UK and Canada. Gill has worked in specialist palliative care services since 1998, and joined Rowcroft Hospice in 2010. She completed a PhD in 2011, which sought the perspectives of people affected by lung cancer about the expression of wishes for end-of-life care.
Having previously been Director of Patient Care at the hospice for 12 years, Gill's current role is Programme Director – Care Services. She is the clinical lead for the development of a new purpose-built 60 bedded nursing home for people with advanced dementia and complex nursing needs, and she is overseeing the clinical aspects of a major redesign of the Inpatient Unit. Gill's dedication to innovation is evident through her digital fellowship which explores digital/AI models for our estate developments. Gill periodically works as a clinical nurse specialist to support the teams and maintain her clinical skills.
Close to Gill's heart is inspiring others in palliative care nursing and developing their leadership skills. She loves opportunities to teach or mentor those wanting to be a palliative care nurse or grow their skills, and she enjoys contributing her expertise as a volunteer tutor for palliative care training in low-resource countries.
Dr George Walker, Medical Director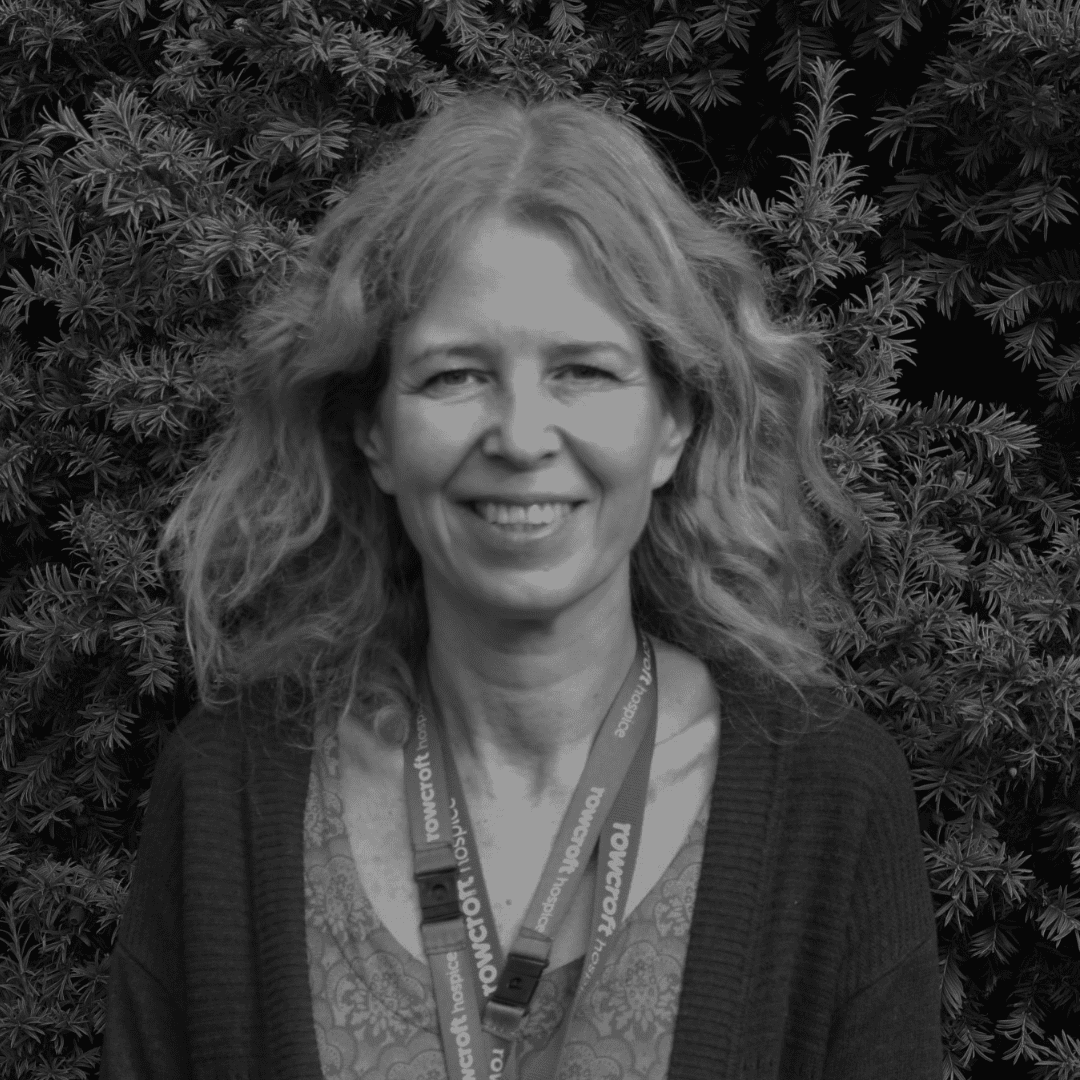 George graduated from Oxford Medical School in 1995, following a first degree in biochemistry. She moved to Devon in 2004 to take up a consultant post at Rowcroft and became Medical Director in 2013.
George's dedication and expertise shine through as leader of the Inpatient Unit service and the combined medical team which supports both Rowcroft and Torbay Hospital's palliative care services. George is passionate about providing outstanding accessible care to patients and families in the local area, and her commitment to delivering this is inspiring.
Beyond her clinical duties, George's heart lies in nurturing and developing the skills of the next generation of doctors, and she has a long-standing interest and passion for both undergraduate and postgraduate medical education.
George's commitment and genuine care for those she serves make her a key player within our hospice team. Her journey illustrates the transformative power of compassionate healthcare and dedicated leadership, and her contribution has made a positive impact on countless lives within our community.
Caroline Wannell, Head of Retail
Caroline joined the hospice in 2003 and has over 20 years' experience working with a number of teams across the hospice. Initially working with the Director of Nursing and HR Manager, she then worked for the Chief Executive and Board of Trustees, before taking on a Project Manager role for the Retail Team and becoming Head of Retail in 2015. Her contribution has included overseeing a transformative programme of shop re-design and refurbishment, the seamless roll out of an Epos (electronic point of sale) system, and the successful establishment of a distribution centre, as well as more recently leading considerable change and a restructuring of the overall retail operating model.
Caroline's passion for charity retail, coupled with her keen eye for commercial and creative excellence, is evidenced in Rowcroft's diverse portfolio of shops, from high street to boutique, furniture, niche, and boasting two distinctive sub brands: Ella's Café Lounge and Ella's Vintage Online. Her pride in the Retail Team's role as the face of Rowcroft within our local communities is matched by her appreciation of the positive impact of charity retail on the environment and the team's involvement in national campaigns such as Sustainable Fashion Week.
Caroline specialises in delivering key projects, leading transformative change, and pioneering new retail concepts within an ever-changing and challenging retail landscape. Her leadership ensures the Retail Team continues to make an indispensable contribution to our patients and those closest to them.
Tina Antonio, Head of Fundraising
Tina is an experienced leader in the charity sector having spent over 30 years working in strategy development and fundraising for national and regional charities. Committed to achieving practical change, Tina has held director positions and managed her own consultancy, leading fundraising teams to double their income, raise millions for crucial capital development projects and overcome a daunting £9 million deficit for the RSPCA.
Her passion for empowering communities to achieve social change shines through her work with organisations like the Federation of Welsh Women's Aid, where she led development of a national strategy to halt domestic violence, and SAFE, where she helped to devise the strategy for a game-changing national trauma education programme. Her work with Open Up Music on an award-winning assistive technology programme for young musicians with disabilities, and her representation of TREE AID on a global reforestation collaboration addressing poverty and climate change, showcases her dedication to making a positive impact at both local and global levels.
Tina joined Rowcroft as Head of Fundraising in February 2022. She said: "I'm blessed to have the chance to help people at one of the most vulnerable points in their lives and to work with such a talented and warm team!"
Jon Hill, Finance and Commercial Director
With a diverse background in property, telecoms and air transport, Jon brings a wide range of experience to his role at Rowcroft, and he has been a key member of the team since he joined in 2015.
In his position as Finance and Commercial Director, Jon oversees finance, accounting, income generation, IT, and estates. Additionally, he serves as the organisation's Data Protection Officer and Senior Information Risk Owner, ensuring that Rowcroft complies with data protection regulations and effectively manages information security risks.
Jon's strong belief in the ability of charities to achieve long-term financial stability is evident in his approach. He advocates for the hospice to take the initiative in maximising efficiency and generating new income streams to enable Rowcroft to achieve sustainability for the years to come.
Jon's strong leadership and ability to navigate complex financial landscapes empower the hospice to provide exceptional care and support to the community we serve. Jon's contributions help secure the financial future of Rowcroft, ensuring that the hospice can continue its mission and make a positive impact on the lives of those in need.

Rachel Bell, Head of Marketing and Communications
Rachel joined the hospice in 2008, bringing with her a wealth of experience in communications, marketing and PR, acquired from working across diverse industries including manufacturing, retail, recruitment, and automotive. As the Head of Marketing and Communications at Rowcroft, she plays a pivotal role in raising awareness and promoting the invaluable services provided by the hospice.
Rachel's area of responsibility encompasses the planning, development and measurement of strategic marketing, communication, digital, and brand initiatives. A critical aspect of her role is serving as the communications link between Rowcroft Hospice and its stakeholders, which includes the media and local community and facilitating a deeper understanding of the hospice's care and charitable status within the broader community.
Passionate about fostering meaningful connections and collaborations, Rachel works closely with the dedicated team at Rowcroft to develop impactful and innovative marketing strategies that resonate with patients, families, healthcare professionals, and supporters alike. Through campaigns, digital marketing initiatives, and engaging storytelling, she ensures that the hospice's message reaches and motivates our local community.
Rachel is proud to be part of the Rowcroft family and is committed to enhancing the visibility and impact of Rowcroft across South Devon.