Rowcroft would like to offer you a unique and meaningful way to remember your loved one, to commemorate their life or to mark a special occasion. The Memory Tree is situated in Rowcroft's Sanctuary at the hospice, which provides a tranquil place to sit, reflect and remember your loved one.
Dedicate a glass leaf in memory of someone you have loved and still love dearly – each leaf, individually hand-moulded by Teign Valley Glass, is neatly secured to the tree by a stainless steel plaque, marked with your loved one's name and a meaningful date, such as a birthday or an anniversary.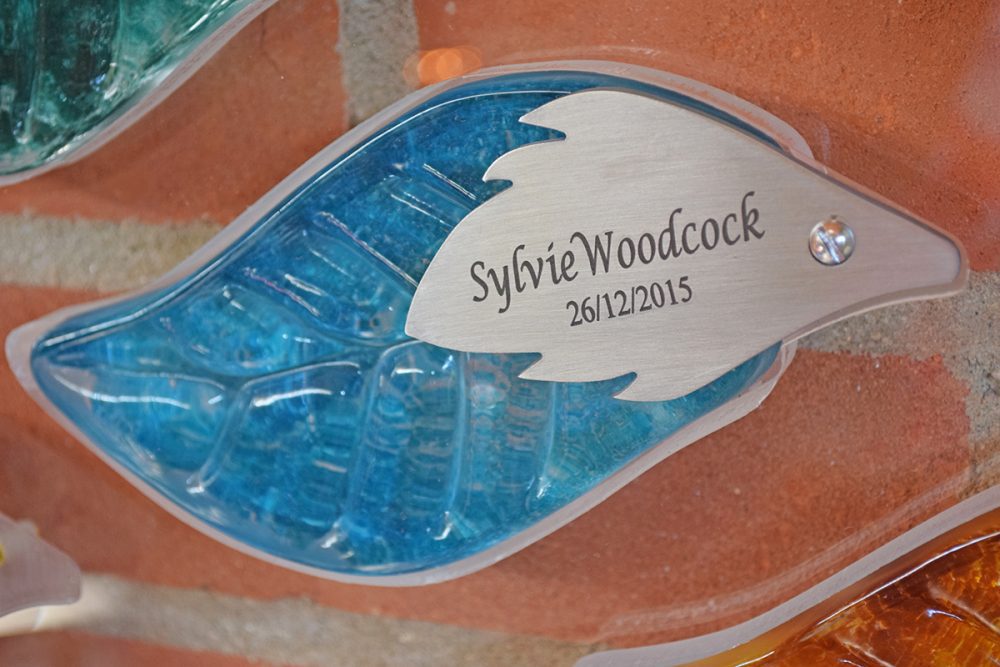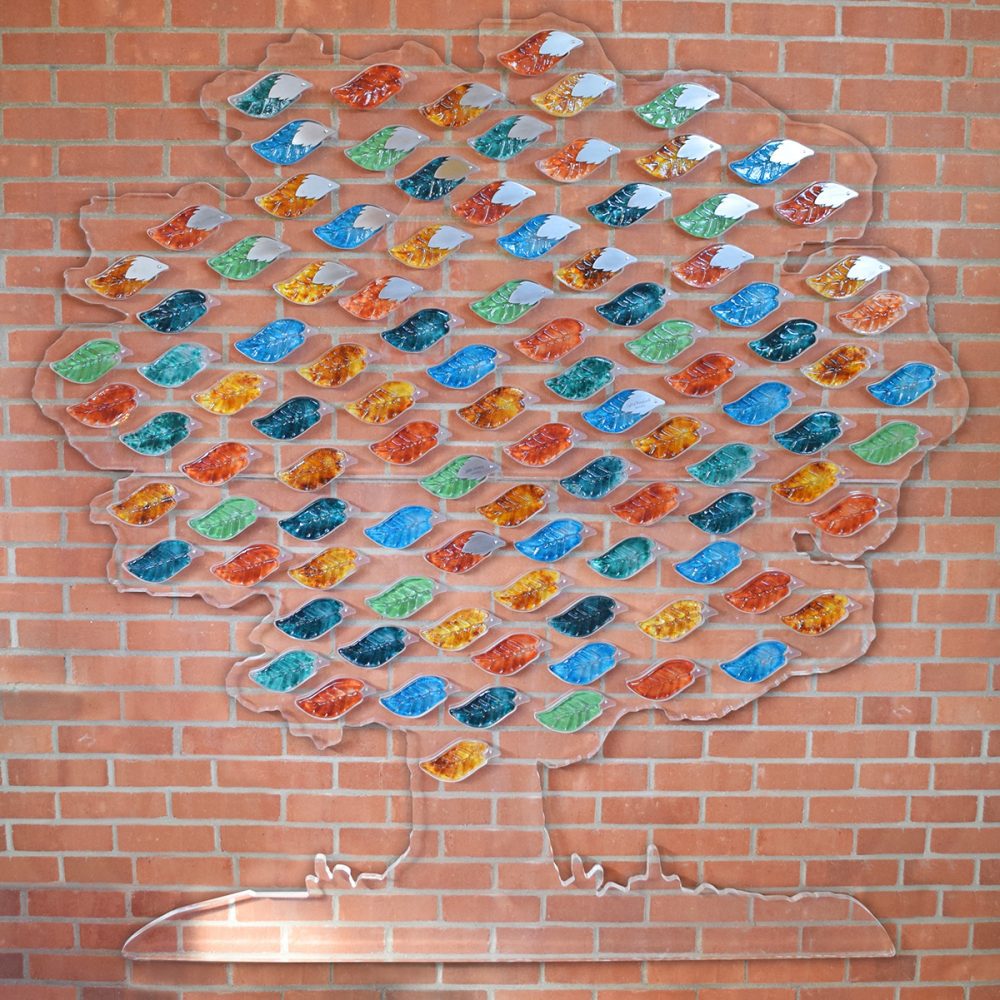 Making your dedication
Option one –  Dedicate a leaf for a minimum monthly donation of £12.50 (for a full year) or your chosen amount.
Option two –  Dedicate a leaf for a year for a minimum suggested donation of £150 or your chosen amount.
Your leaf will remain on the tree for a year. Prior to the 12 month anniversary of your dedication/donation, we will send you a letter inviting you to keep your leaf on the tree for another year; alternatively we will send your leaf to you in a special keepsake box.
For any enquiries, please call 01803 217405 or complete the form below
How your donation makes a difference
Your donation will help Rowcroft's dedicated team to provide comfort, support, specialist care and advice to patients and their families, enabling them to share precious and joyful moments at a time when it's needed most.
We hope that the Memory Tree will help to raise £15k each year – this will help to fund bereavement support for people living across South Devon.