Maddie, Totnes Shop Manager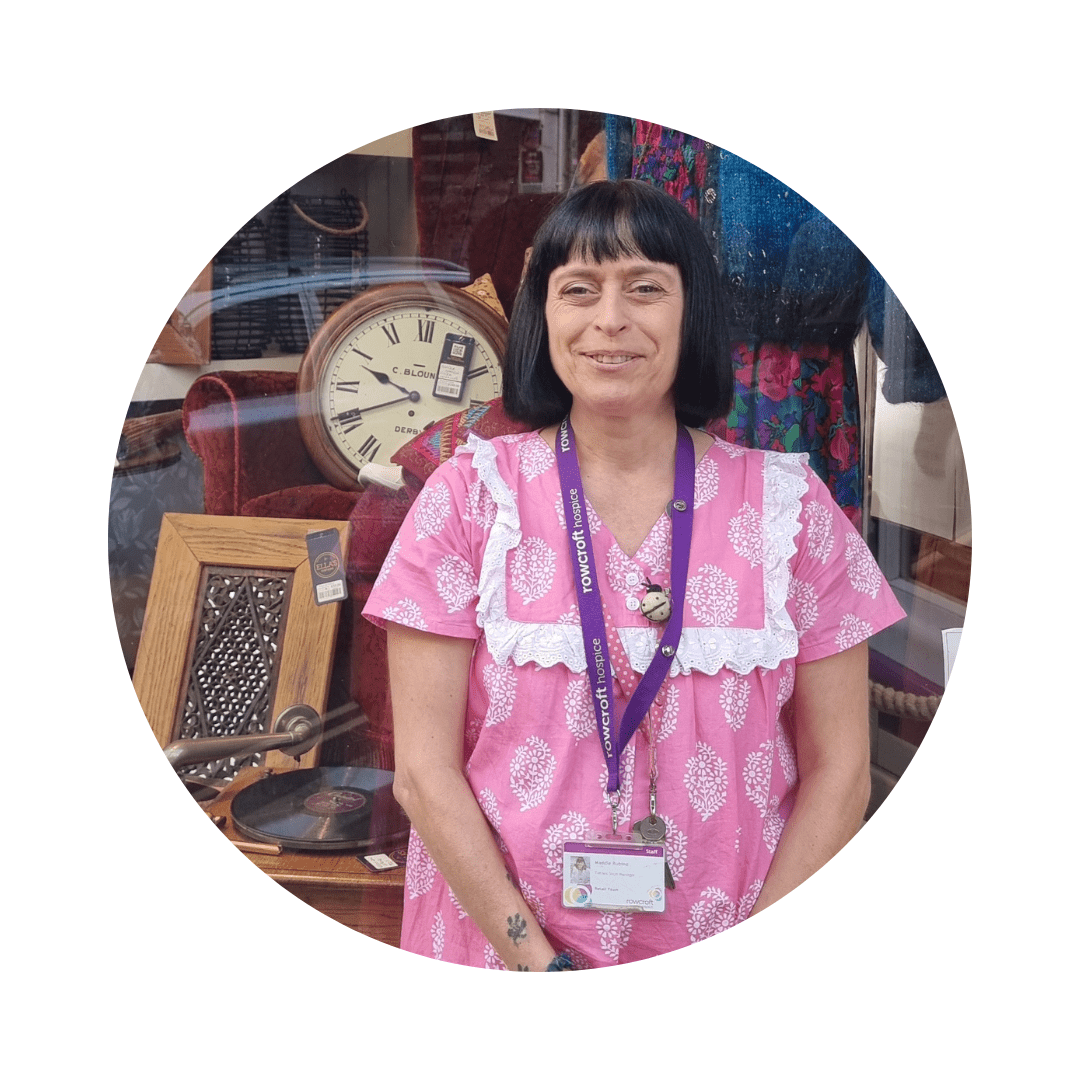 Having worked for many years as a manager for well-known high street retailers I decided that I wanted to use my skills in a way that would help in the local community.
I started my journey with Rowcroft five years ago as the shop manager in Totnes. What I love about my role is how many people have been touched in some way by what Rowcroft have done for them and what they want to give back. This may be through the lovely donations we receive, people getting involved in fundraising events and sharing that experience with us in the shop, and not forgetting my amazing team of volunteers. Their stories I find inspiring, and they motivate me to do as much as I can for those of us who might need Rowcroft in their lives at some point. I am very passionate about my shop in Totnes and I love working with the locals there and I've built good friendships with them.
I love that I can also be creative in the shop with the support of Helen my Area Manager and Caroline, who is our Head of Retail, they have really enabled me to create a place that locals and holiday makers enjoy visiting. My role is very hands on, no two days are the same, and I interact with the public and the people I work alongside. I've worked with some amazing people who I have helped to develop into managing their own Rowcroft shops and I feel proud for encouraging them to seek out their own aspirations within Rowcroft. Rowcroft have also given me the opportunity to develop and grow in my role and recently I have been promoted to dual site manager to include our Babbacome shop in Torquay.