Chelsea, Shop Manager for Churston
"Knowing what Rowcroft does and how amazing our care is drives me to do the best job I can"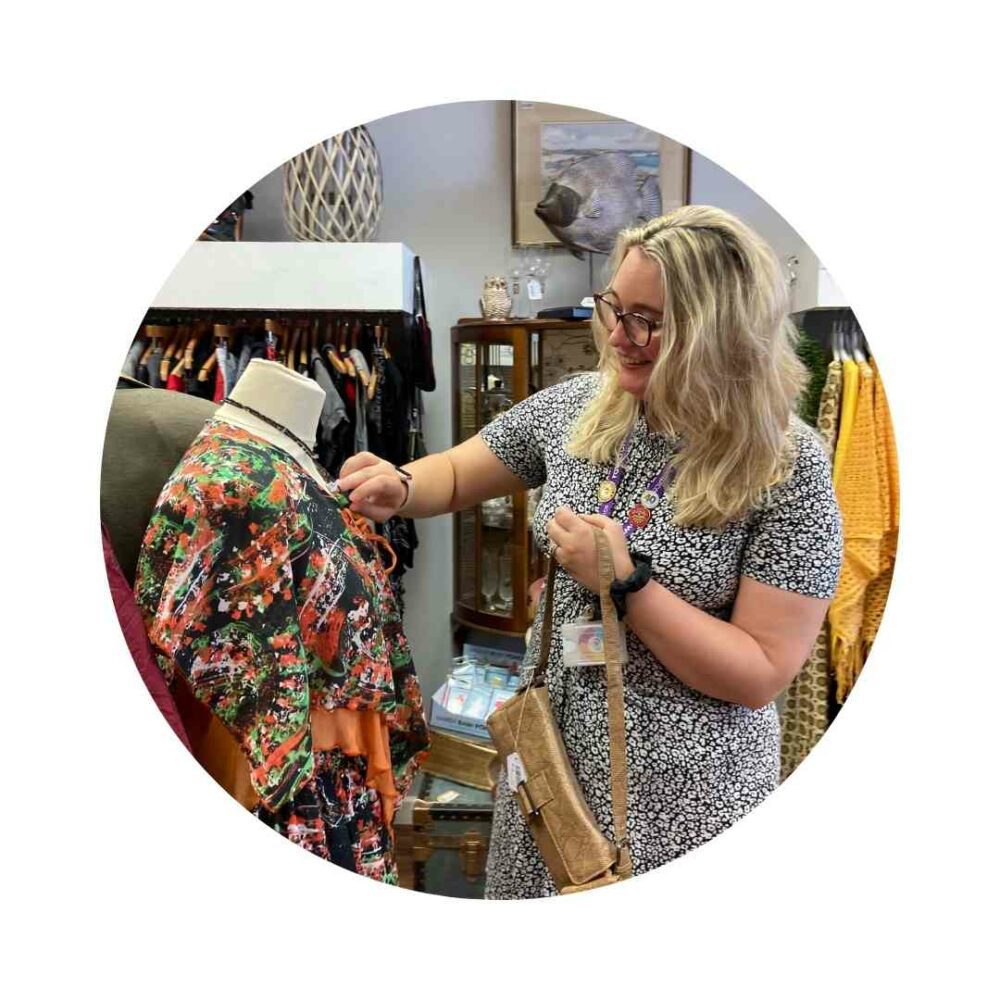 Working in Retail no day is the same and all of our shops are unique. When I first started working at Rowcroft I was a 'floating' Manager, so I worked across a lot of the shops and got to know the Managers and all the volunteers. Everyone on the Retail Team is friendly and we do really work as one team whether in the shops or at Distribution.  After lockdown I became Deputy Manager for our Totnes shop, but my ambition was to manage my own shop, which I have now achieved as Manager of Churston.
I have been able to apply my degree in fashion and the visual merchandising and management skills I learnt at M&S, whether it's running shops with volunteers or putting displays and windows together; I was drawn to Ella's Cafe and Shop in Churston because of the sense of community and the boutique style shop where I can make the most of my visual merchandising skills.
Alongside colleagues I also run the Retail Instagram page which I was fortunate enough to receive training for, and in addition to our core training I was lucky enough to train as a mental health first aider. The opportunities to develop are there, and I am always grateful and ready for them.
We feel very strongly connected to the work Rowcroft does as the shops are essential in raising funds so that Rowcroft can continue to provide the services we do. We are also a point of contact for families and friends who have lost loved ones to donate items and we provide them with a kind, empathetic and compassionate interaction and let them know that their items will help the Hospice.  I know through personal experience how hard it can be and just to be kind goes a long way.
Choosing to apply for the role was the easiest and best decision I could have made.  It came after Rowcroft looked after my Grandad and since being in the role my family have been supported with care for other relatives. Knowing what Rowcroft does and how amazing our care is drives me to do the best job I can, and for me really feels like I am giving back.