The Big Tackle on Saturday 18 March
Starting and finishing at Torquay Rugby Club, Rowcroft Hospice's eight-mile walking challenge The Big Tackle (previously known as The Male Trail) aims to raise awareness about the need to tackle issues around grief and bereavement that affect us all. Open to all, the event is to be held on Saturday 18 March with money raised going to fund Rowcroft's specialist care and support to patients and their families living with life-limiting illnesses. This includes bereavement support for families and carers following the death of a loved one who was cared for by the hospice.
Gavyn's story
Gavyn Webber is a Rowcroft supporter and a committee member of Torquay Rugby Club. He has personal reasons for supporting the hospice's Big Tackle as two of his close family members were cared for by Rowcroft – firstly his late wife Karen who passed away in 2008 when their son was just two years old, and later his mum Debbie who died in 2020.
"My two experiences of dealing with grief have been completely and utterly different on both occasions," said Gavyn. "First time round with my wife Karen, I ran away from it all and I didn't necessarily look after myself and my own wellbeing. I ran away from all my friends – not on purpose – but I was hiding. I felt that I wasn't strong enough."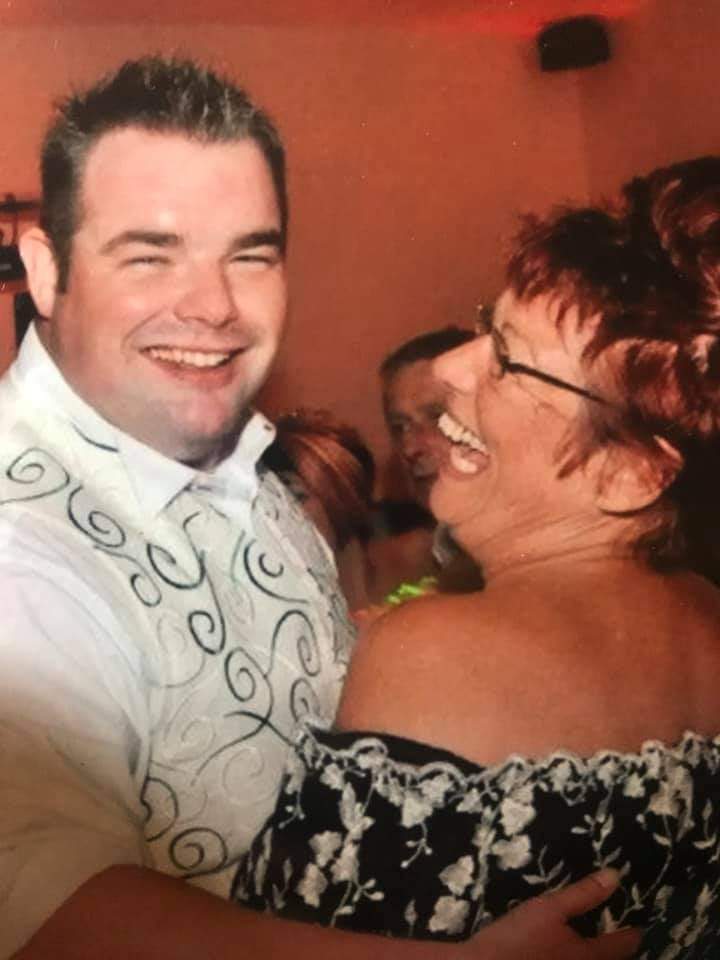 Later, when Gavyn lost his mum, he gained more support from the people around him and learnt the importance of opening up – something that he felt was important for his son too.
Letting go
"I needed my son to realise that actually you can open up, you can cry," said Gavyn. "It's important to remember that if you're feeling down, there are definitely people out there to talk to. It's not shameful to talk and to let go of your feelings and cry. There's nothing better than having a big hug and getting it all out."
'Walking and talking'
Rowcroft's Big Tackle is a great way to raise vital funds to support people who are grieving, and offers a unique chance for everyone to come together to 'walk and talk' and remember loved ones lost. The event reinforces that it is good to talk, and highlights the importance of seeking support if you need it. This is especially relevant to 33% of men who according to research carried out by StrongMen, cite grief as something that they most struggle to talk about.
A great day out
The Big Tackle event includes a free pint and a pasty at the Torquay Rugby Club along with the chance to watch the Six Nations match between England and Ireland.
It costs just £28 to sign up (£20 for under 18s) prior to the event – or £60 on the day. To sign up and for further information, please go to: www.thebigtackle.org.uk.
More news from Rowcroft