Remembering us in your Will
For over 40 years Rowcroft Hospice has worked across South Devon, caring and supporting people who are living with life-limiting illnesses, as well as their families.
Our care is provided in patients' homes, the community and at the hospice's Inpatient Unit in Torquay. We couldn't do this without the support of those who choose to leave a gift in their Will. Gifts in Wills are absolutely vital to the hospice, funding the care of one in five patients.
Leaving a legacy… Because love lasts longer than a lifetime
Making a Will is an important way of looking after the future of your family and friends. After you've taken care of loved ones, you may wish to consider leaving a gift in your Will to Rowcroft. No matter how big or small, gifts in Wills ensure that we continue to provide our care and support to over 2,000 patients every year.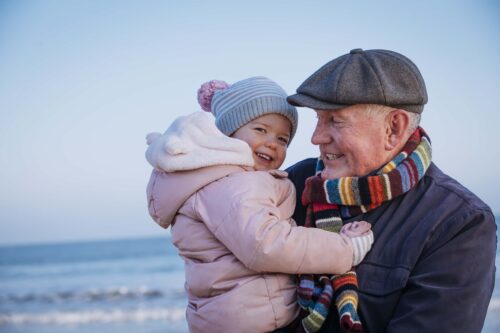 How to remember Rowcroft in your Will
We receive all kinds of gifts in people's Wills, and we're grateful for all types of support.

A share of your estate.  After you have provided for your loved ones, you can leave a share of what remains to Rowcroft. This is known as a 'residuary gift'.

A cash gift. This is when you leave an exact sum of money to us. It's known as a 'pecuniary gift'.

A specific gift. Over the years we've received everything from a treasured piece of art to an antique item of jewellery. Speak to your solicitor if you're interested in leaving an alternative type of gift.
A legacy large or small will truly make a difference to people's lives
It is straightforward and inexpensive to have a Will drafted by a properly qualified professional.  You may be interested to know that a number of local law firms support the hospice all year round by ensuring that your final wishes are put down on paper.  You can also look out for Rowcroft's Make a Will Week which takes place every May, when local participating solicitors generously donate their Will-making fee to the hospice. Check to see which local solicitors are participating in Make a Will Week 2023.
It is simple to leave a donation to Rowcroft, either in a new or existing Will (by making a codicil).
Wills aren't solely about passing on your assets; it gives you an opportunity to make your future wishes known. Many families now request donations to Rowcroft instead of funeral flowers and you can make your Executors aware of your wishes in your Will. Simply collecting donations at a funeral can help Rowcroft to continue to provide our care and support to patients and their families at a time when they need it most.
Charitable Gifts in Wills are not subject to inheritance tax, so you can be assured that any gift you make to Rowcroft Hospice would be realised in full.
If after providing for your loved ones, you are considering leaving a gift to Rowcroft in your Will, please remember that we also have a commitment to you. You can read more about our commitment in our Legacies Promise.
For frequently asked questions about leaving a gift in your Will, please read our Legacies FAQs. For a full glossary of the legal terms you might come across, please refer to our Legacies Glossary of Terms.
We understand that it can be difficult to decide which charity to support in your Will. We'd be delighted to arrange a visit to the hospice so that you can see for yourself the great work that goes on here.
Leaving a Legacy - Next Steps
We understand that leaving a gift in your Will is a very personal decision. We would be very grateful if you would share your thoughts with us:
patients have their care funded by gifts in Wills
local patients and their loved ones received care and support from us last year