Jail or Bail for Rowcroft - Torbay's finest arrested
Jailbirds will stand trial in front of a judge, charged with unbelievable (and entirely fictitious misdemeanors), such as "impersonating an ELF"! "crimes against Lycra" and "Actual Bodily Charm"!
This year wrongdoers will be held under house arrest where they will have the opportunity to convince friends, family and colleagues to pay their bail. There will be a huge amount of PR around the event, and our digital media team will be busy updating all our social media accounts keeping us updated on our convicts antics.
All of the funds raised by our jail breakers will help Rowcroft Hospice support local people living with life-limiting illnesses to share precious time with family and friends. What a fabulous bunch of fugitives we have lined up!
Follow the links below to help them to escape house arrest by the 30th of September
Stephen Reynolds
Crime: Impersonating an Elf and multiple cases of hogging the microphone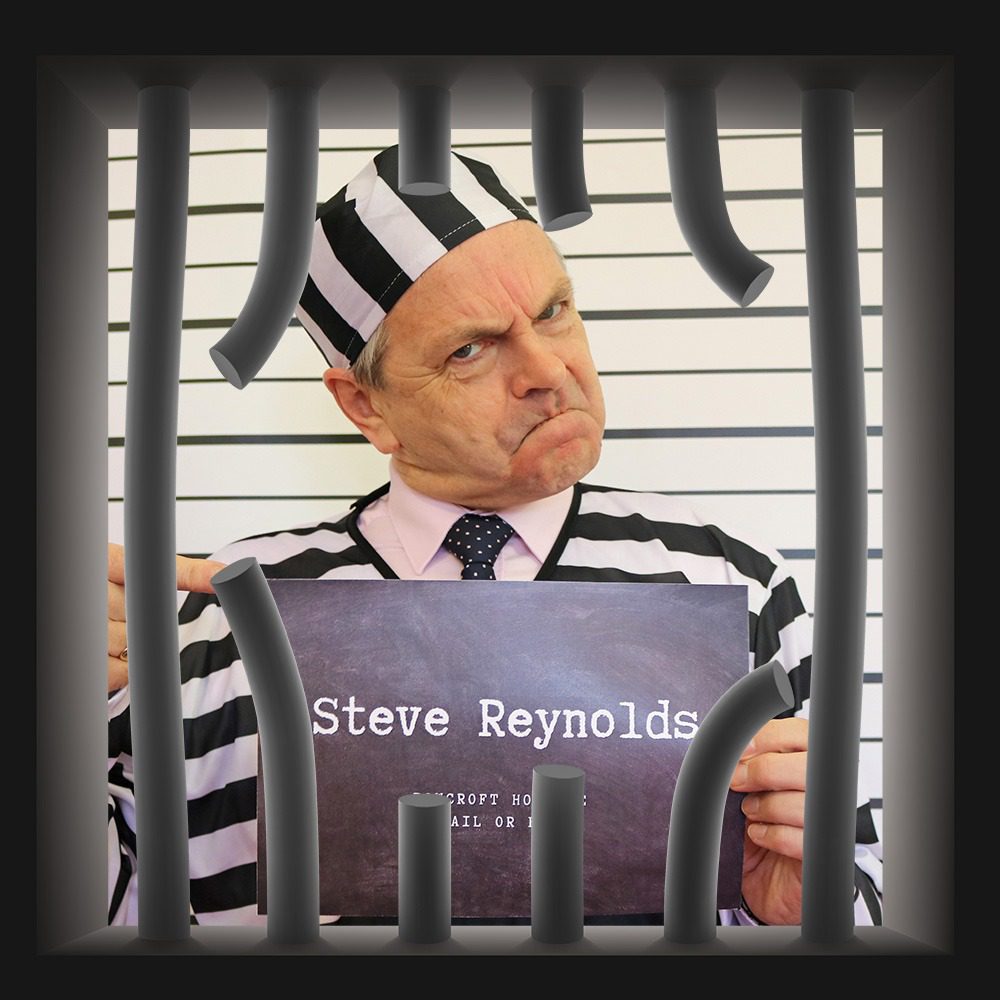 Chair at Torbay Business Forum. Bringing businesses together to make South Devon a brighter place to live, work and play. The Torbay Business Forum (TBF) is a voluntary organisation set up to help bring together businesses – professionally and socially.
Steve is an avid supporter of Rowcroft Hospice.
Jim Parker
Crime: Stealing the Town Jewels and selling them off for the poor. Only in Torbay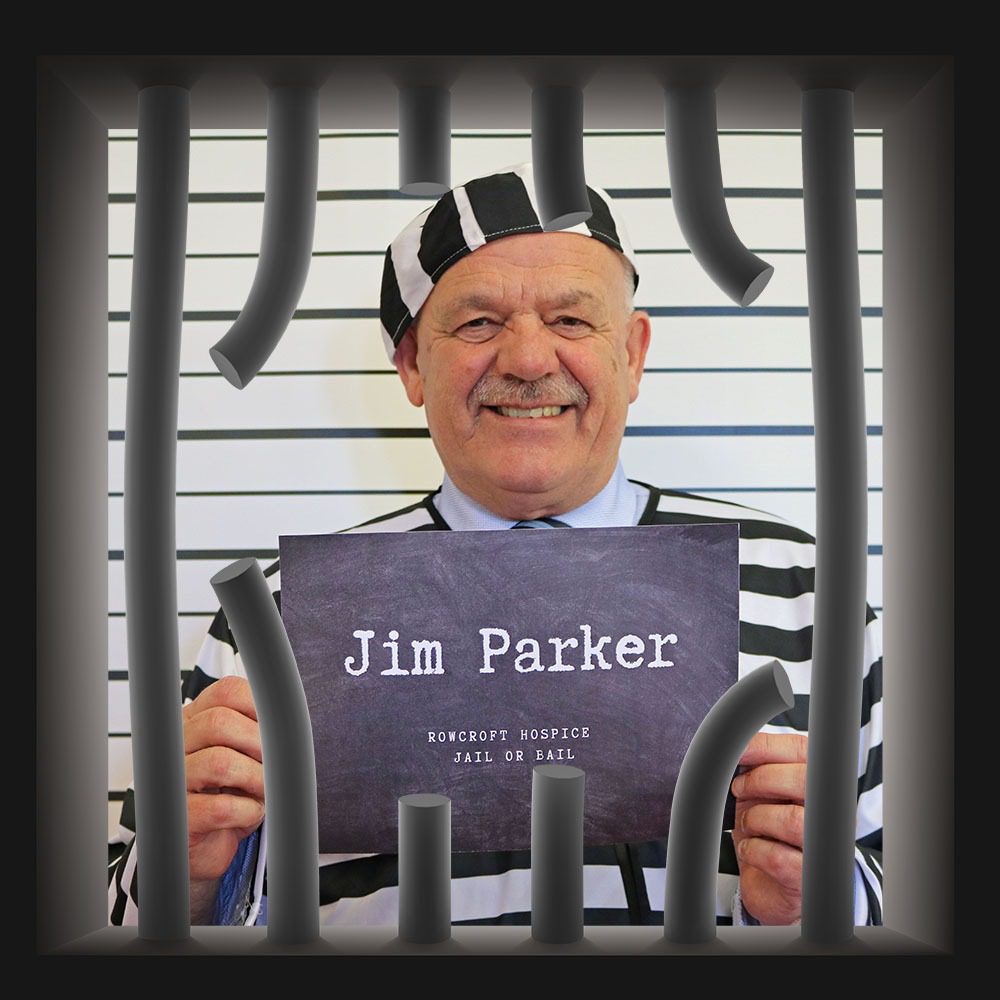 A journalist for 46 years, 40 with the Herald Express and now Editor of the new Torbay Weekly. Business Development Manager with Wollens solicitors and a media/business consultant.
Member of various business/community/sports bodies including chairman of Torbay Together, Torbay Business Forum Executive, Destination Management Group, trustee of Torbay Community Development Trust, chairman of Sport Torbay and director of Devon Cricket Board.
Natalie Cash
Crime: Domestos abuse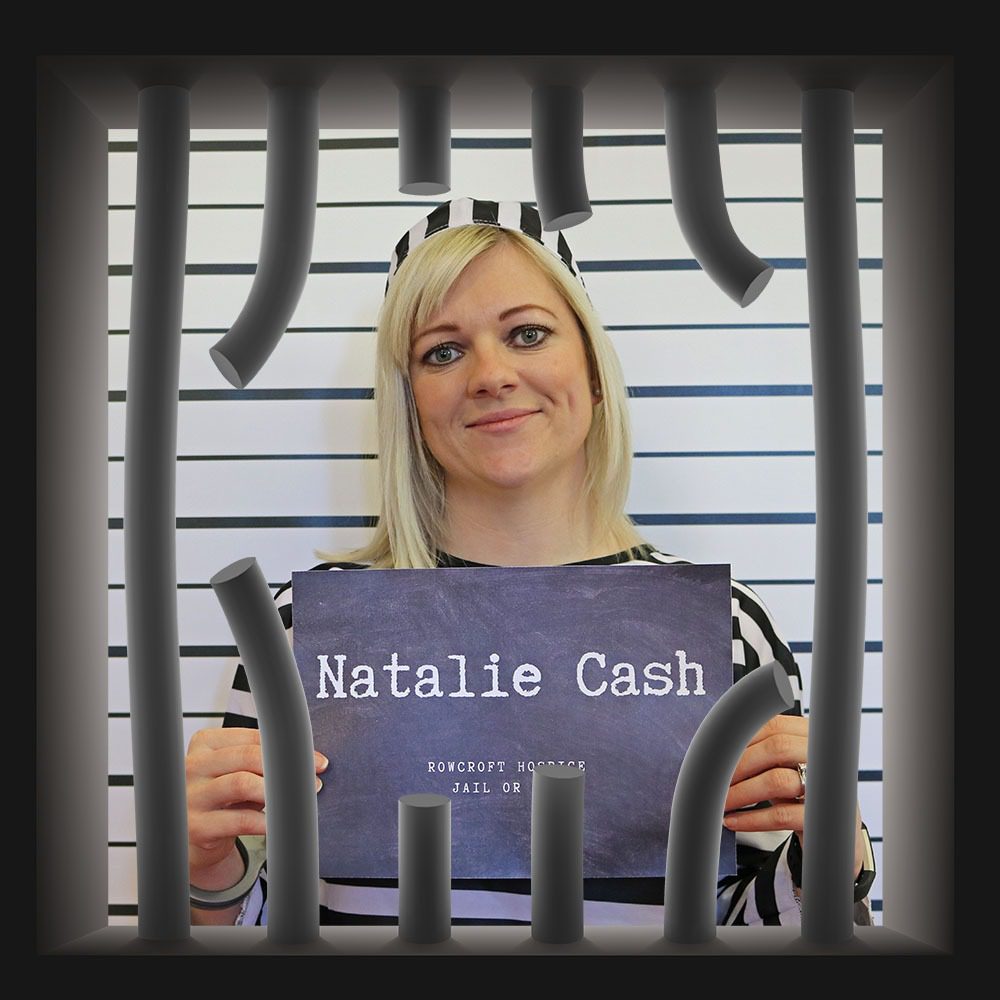 Natalie Operations Manager at Finish Electrical, wanted to support a local charity and the decision was easy, it had to be Rowcroft. They provide such amazing support to adults living with life limiting illnesses. Having seen first-hand the care given to my Dad I am so pleased to be able to help them to continue supporting others who need it. When faced with the most difficult times in your life the amazing staff are there for you all, not just the patient who is in their care. We were so very lucky to have the services of Rowcroft.
Andrew Price
Crime: Telling 'Whoppers'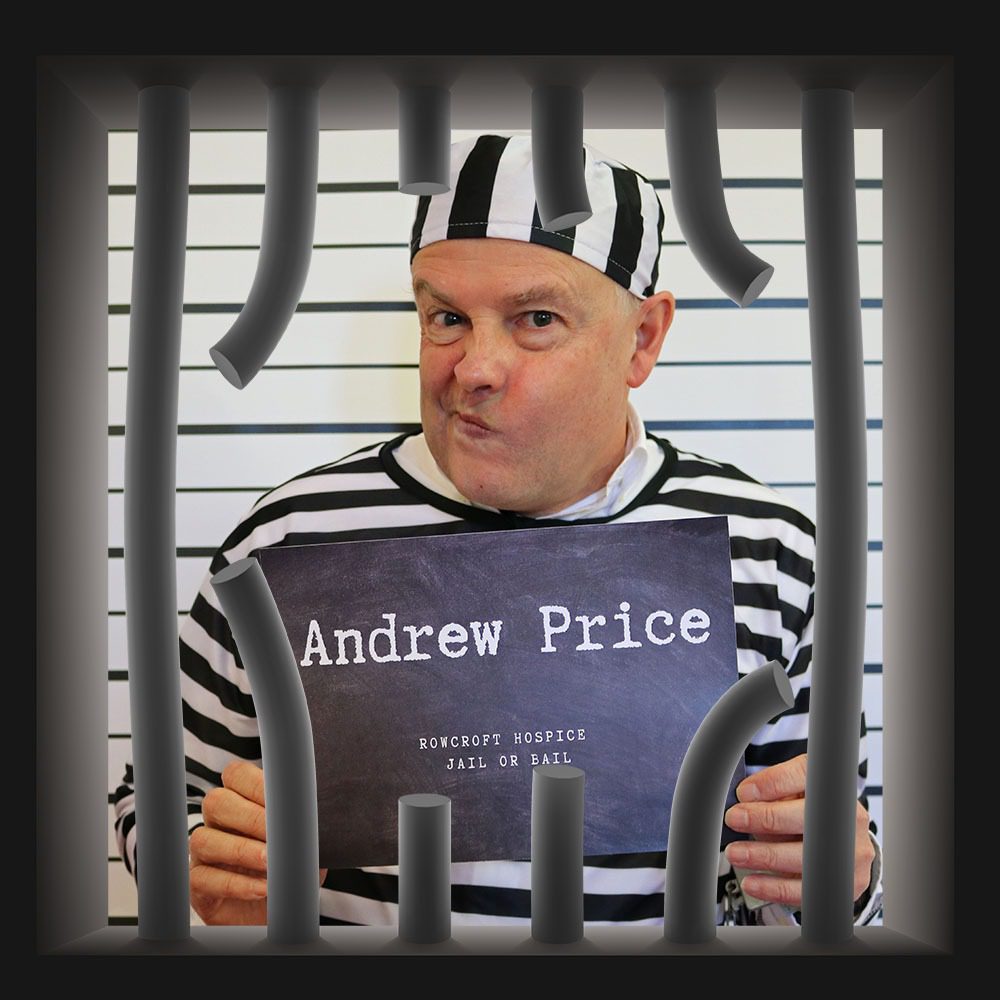 A local accountant, running Andrew Price & Co Chartered Accountants in Torquay, with a passion for fishing, but who has problems with admitting he can't catch big fish, getting by, by telling whopper's! …..the crime he's been jailed for! With a special place in his heart for Rowcroft along with many other people in south Devon, who've been supported by the Rowcroft team when they need it most.
Amy Bennett
Crime: Impersonating the village idiot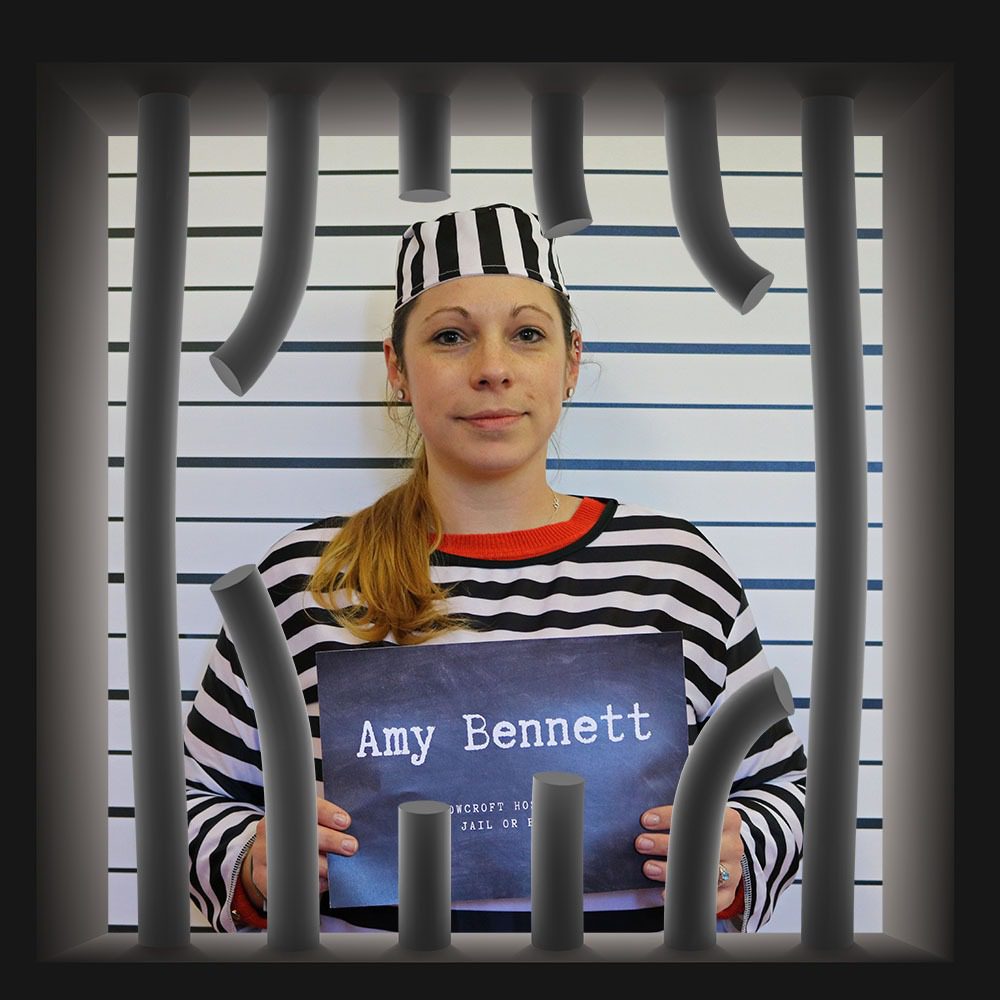 Amy is Head of Litigation & Enforcement at Lackfords Debt Recovery. She is keen to see more women working in the enforcement industry and is passionate about ethical debt collection. Amy is also Club Secretary at Torquay Athletic RFU and is looking forward to the rugby season starting, albeit it a bit late! In her spare time, Amy enjoys days out with her family and pet dog.
John Renton
Crime: Assault and vinegar following a fish being battered at a Torbay chip shop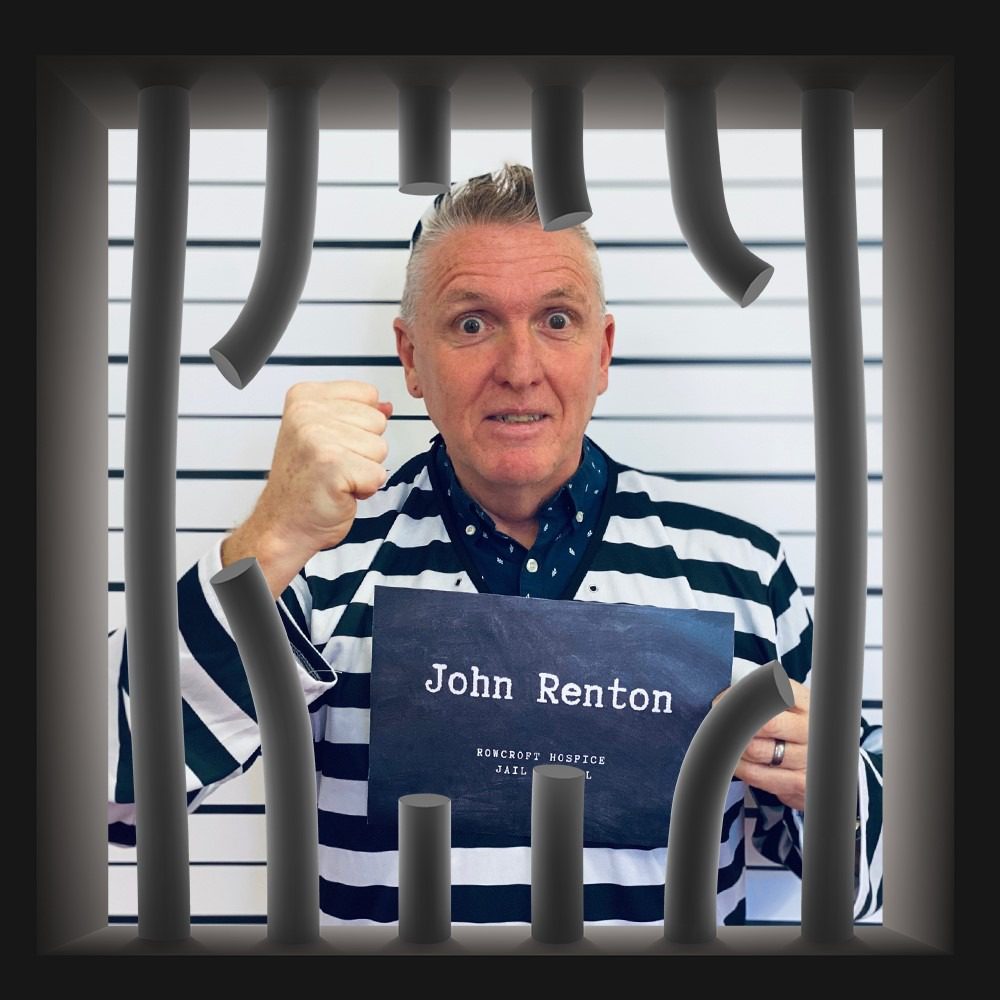 John is Brand Manager for the Big Ant Group and Naked Ant Design he loves supporting Rowcroft, as like many, many other people in Torbay he knows people who have been helped by the amazing work Rowcroft does.
Innocent until proven guilty, he will fight to clear his name and raise £1000 for Rowcroft
Sue Halfyard
Crime: Being accused of spending too much time at the gym.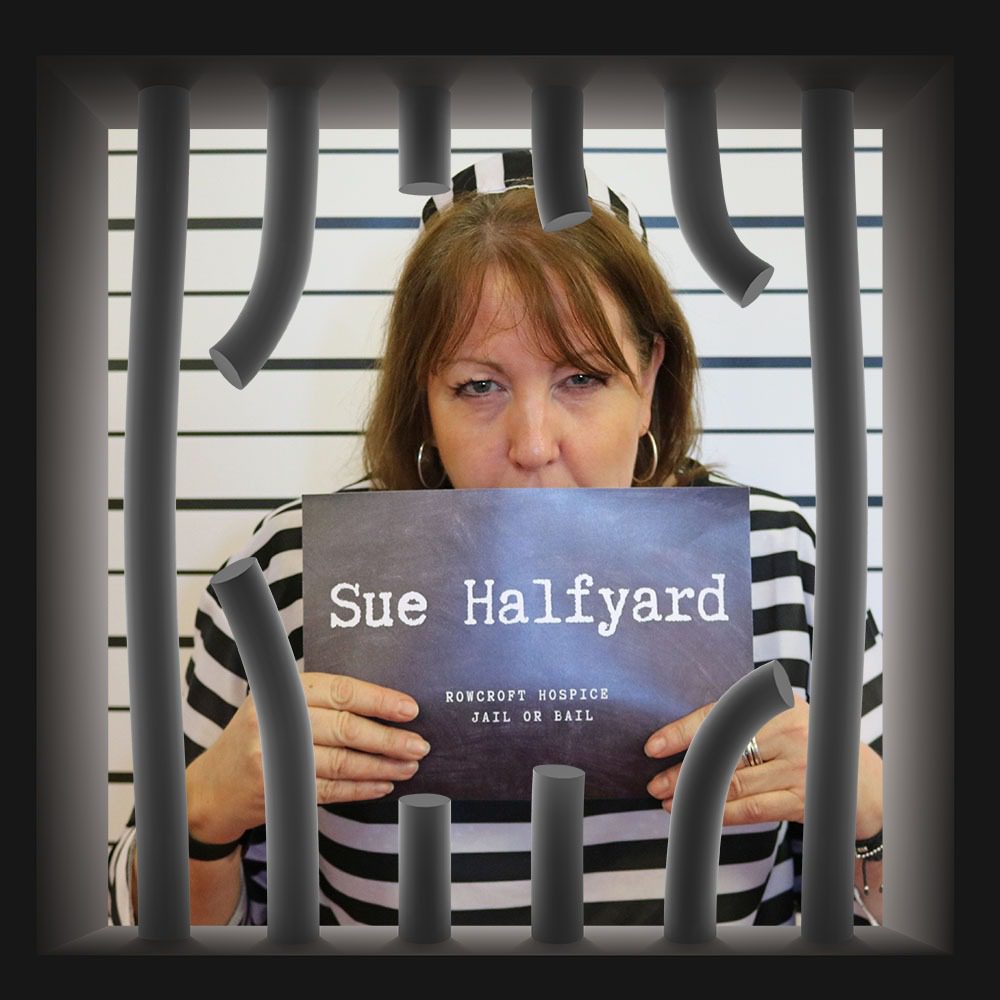 Sue Halfyard is an Associate and Chartered Legal Executive with Tozers Solicitors and assists local people with the preparation of Wills, Lasting Powers of Attorney and the administration of estates. It is through this work that Sue became involved in the Rowcroft Make a Will Week scheme helping the Charity to raise vital funds.
This year I am taking part in Rowcroft's Jail or Bail event'. Help me get bail by raising £1000 for this great cause, please donate.
Simon Crawshay
Crime: Inappropriate use of hand sanitiser on people's chairs before they sit down!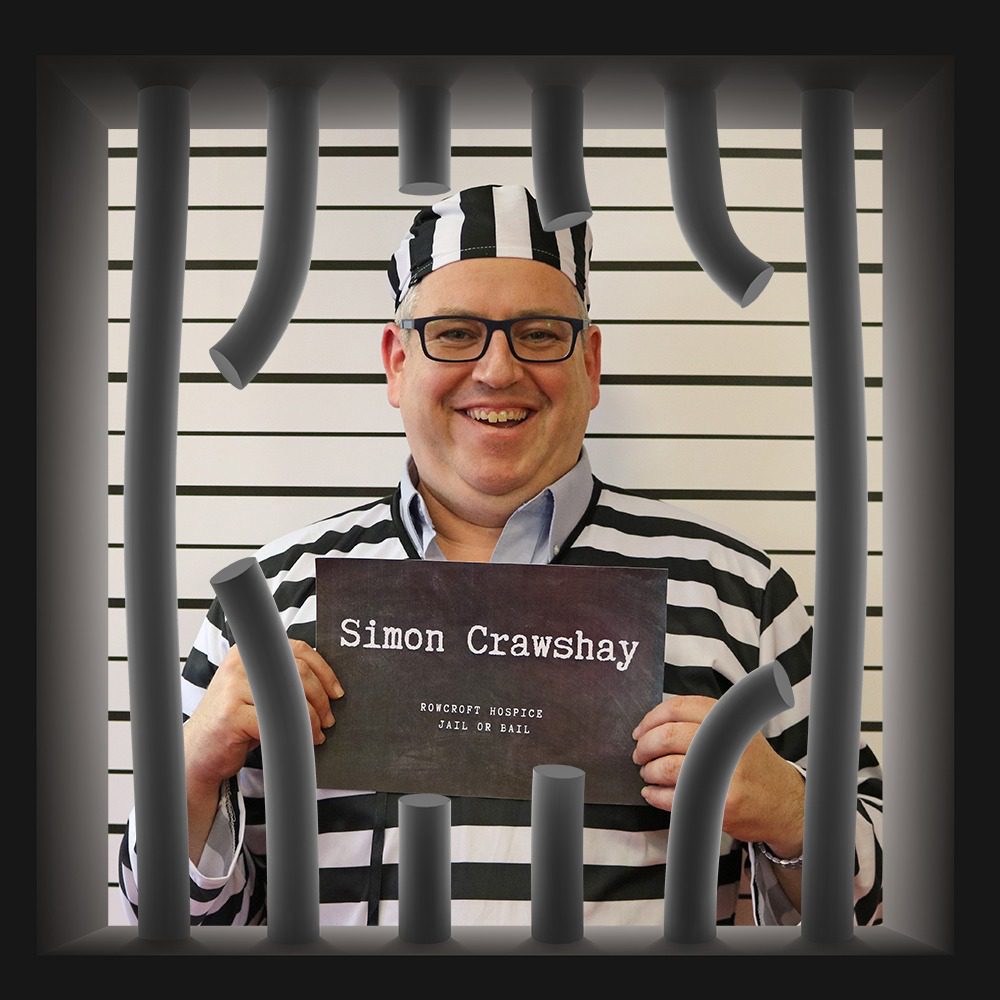 Simon Crawshay is a Director of Torbay Clearance Services, and has been there for twenty years. TCS are proud of their multiple charitable commitments, and have previously won the South Devon Business Awards for Social and Environmental Responsibility. Simon describes the Team at TCS as 'everything', so is hoping they will pull out the stops to help get him out, rather than leave him inside! He describes this experience for Rowcroft as 'competitive!'
Robert Haylor
Crime: Crimes against Lycra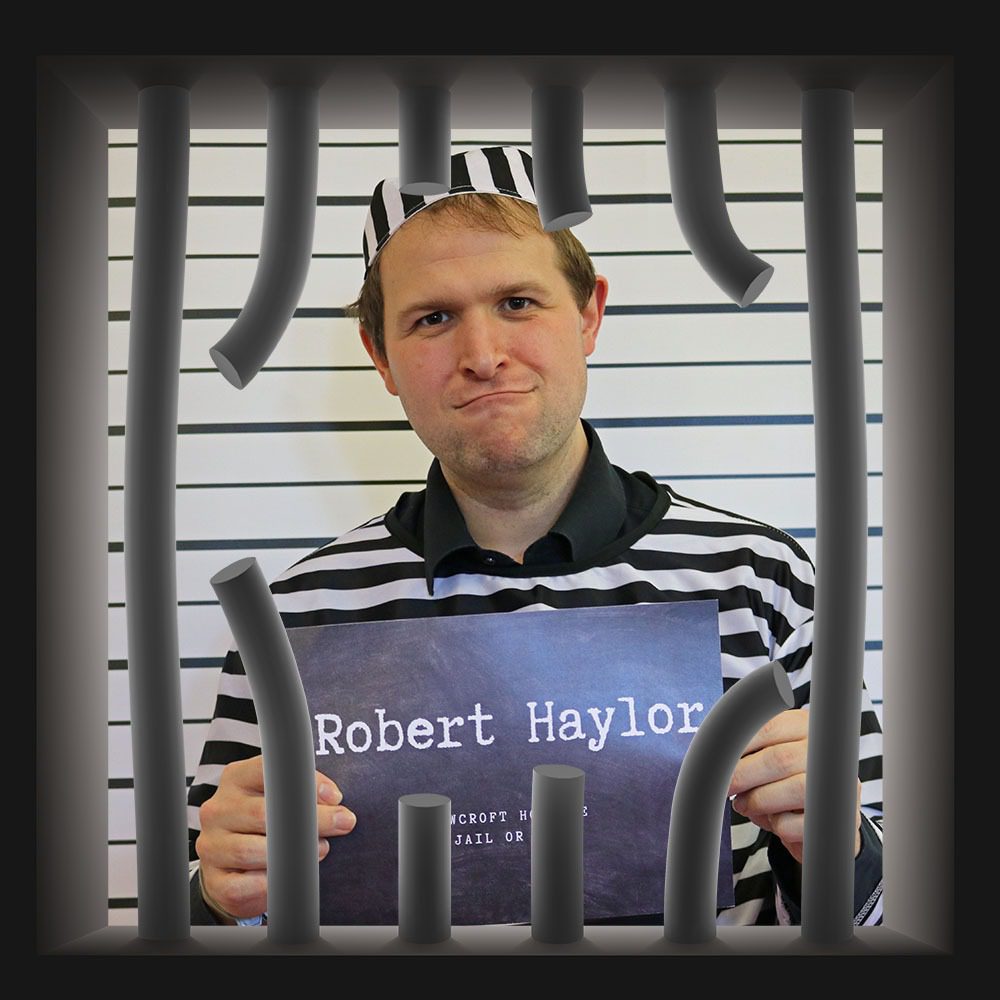 Robert helps not for profits, retailers & small businesses achieve online growth by designing and building tailored websites an much more.
I hope my honesty of crimes against wearing lycra, will help raise funds for this immensely generous and caring charity.
Tom Bragagnolo
Crime: Actual Bodily Charm
My bail money will be going directly to support the patients and families in their care across South Devon.
The truth is none of us know if we will ever need Rowcroft's services, a donation of just £5 can help make sure that Rowcroft will continue to be there for us and our families in the future.
Adam Cliff
Crime: The Big Biscuit Heist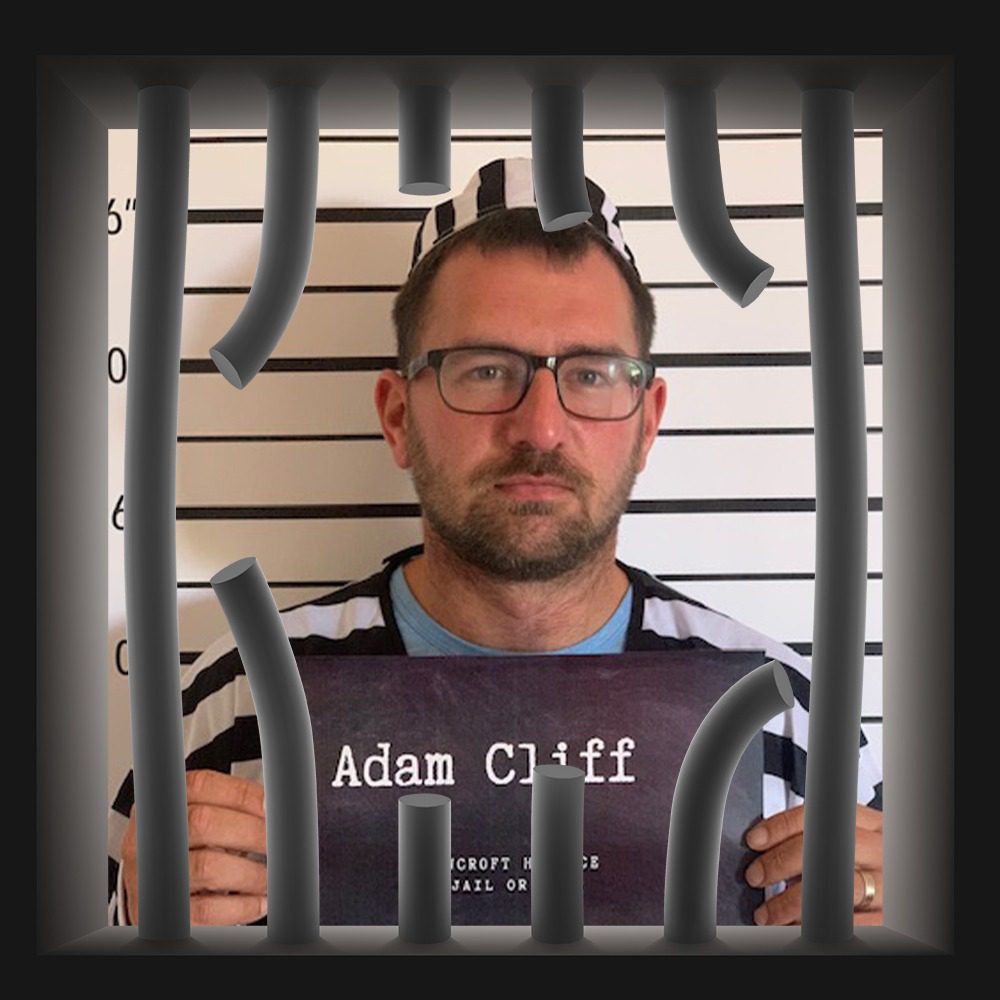 Adam is the Operations Manager at Bay Deliveries, whilst also being involved with many local sports clubs – from Skiing, running to surf live saving – within Torbay. Within his time in these settings he has met so many people, but has sadly lost a few too.
Your money is needed more than ever. Please donate so Rowcroft can carry on supporting families and loved ones in their hour of need.