£75,000 raised to care for local patients
Around 600 walkers took part in Rowcroft Hospice's eight-mile walk and fundraising event 'The Big Tackle' on Saturday 18 March to raise a staggering £75,000 for the charity. Previously known as 'The Male Trail', the event saw walkers from across South Devon assemble at Torquay Rugby Club before embarking on a scenic walk around Torbay. The day aimed to raise awareness about the need to tackle issues around grief and bereavement that affect us all, with funds raised helping local people to access crucial emotional support after losing a loved one, as well as providing expert end-of-life care to people facing the hardest days imaginable.
Raising vital funds
"We'd like to say a massive thank you to all the amazing legends who took part in Rowcroft's Big Tackle and who helped raise vital funds for the hospice," said Alexia Croft, Rowcroft's Events Manager. "It was a wonderful event, with many participants walking in memory of their loved ones. The day offered a great opportunity to 'walk and talk', to share memories of happy times gone by and to have lots of fun along the eight-mile length of the course.
"We'd like thank Torquay Rugby Club for hosting the event and for screening the Six Nations Rugby. We'd also like to thank our fabulous sponsors WBW Solicitors, Torbay Clearance Services and Bays Brewery for their support."
Reflections from walkers
David Hole, 35, from Newton Abbot and Lee McNulty, 36, from Torquay completed the eight-mile circuit. They said:
"We're doing The Big Tackle in memory of our friend Marc who passed away last year.  This is our first-year walking, but it won't be our last! It is a brilliant event – well organised and raising money for such a fantastic cause."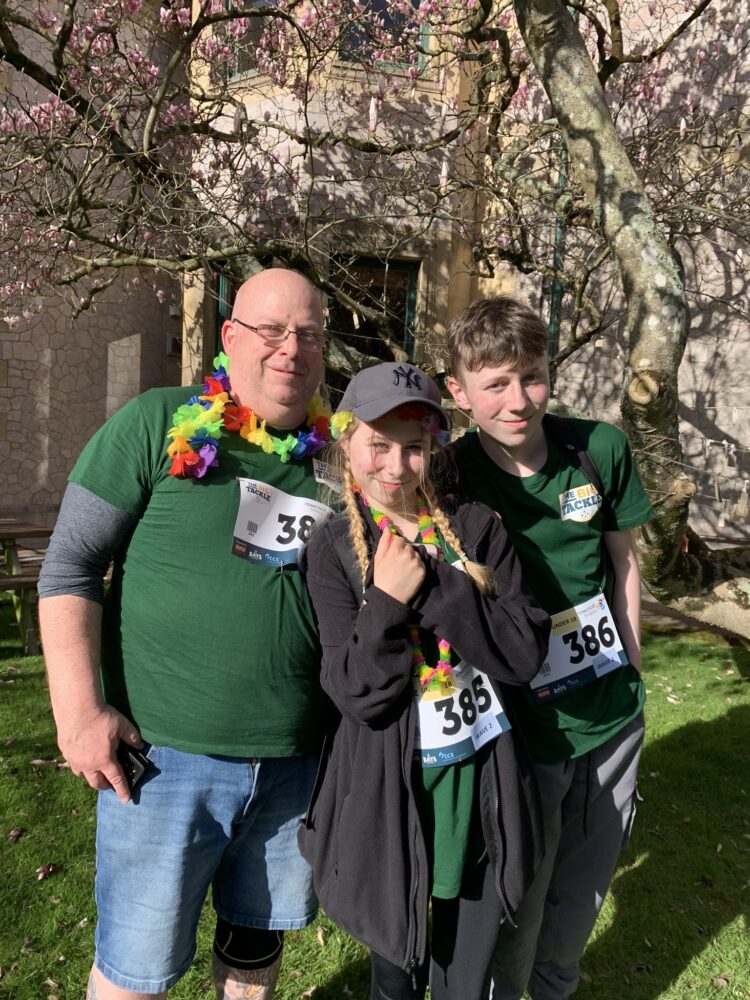 Rob Osborne, 53, from Torquay, walked as a family with Lu-Lu, 14, and Joel, 16. Rob said:
"We're walking as a family in memory of my dad. This is our second year walking the event and we intend to walk it every year and make it a family tradition."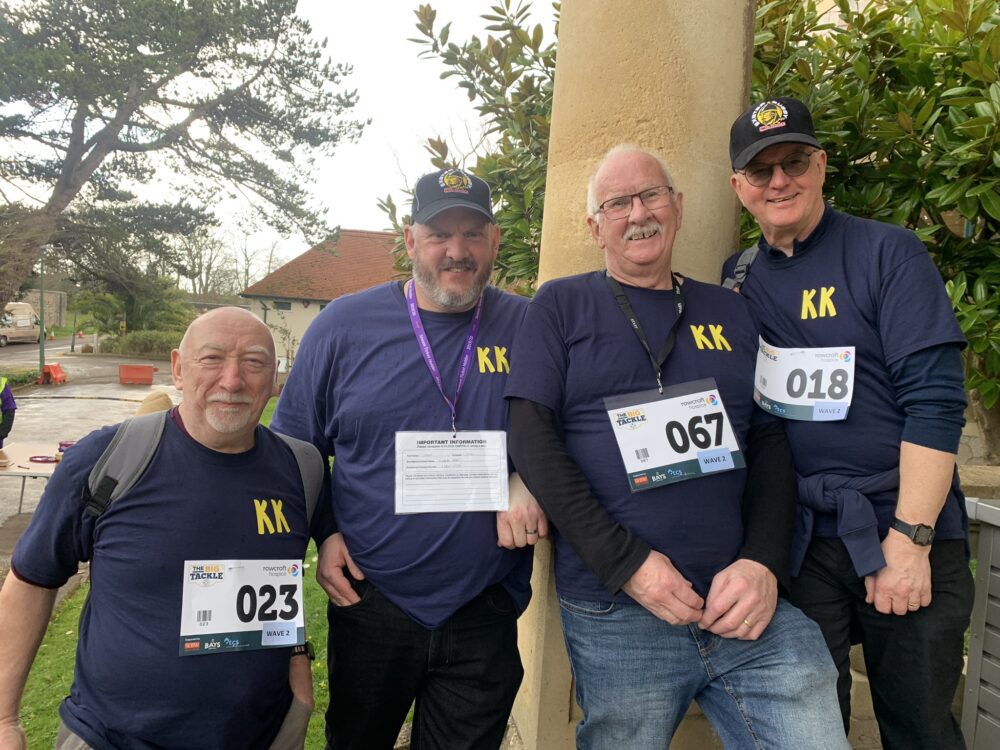 Newton Abbot's Mike Hocking, 70, Steven Ryan, 48, Mike Ryan, 73, and Phil Rowe, 65, walked as a group. They said:
"We have done the walk since 2019 – initially we started walking in memory for our best mate's [Kieran Dore's] sister; then sadly two years later our mate Kieran sadly passed away, so we now walk in memory for both of them. Kieran was the most fantastic person. He absolutely loved life, and this is our way of celebrating him."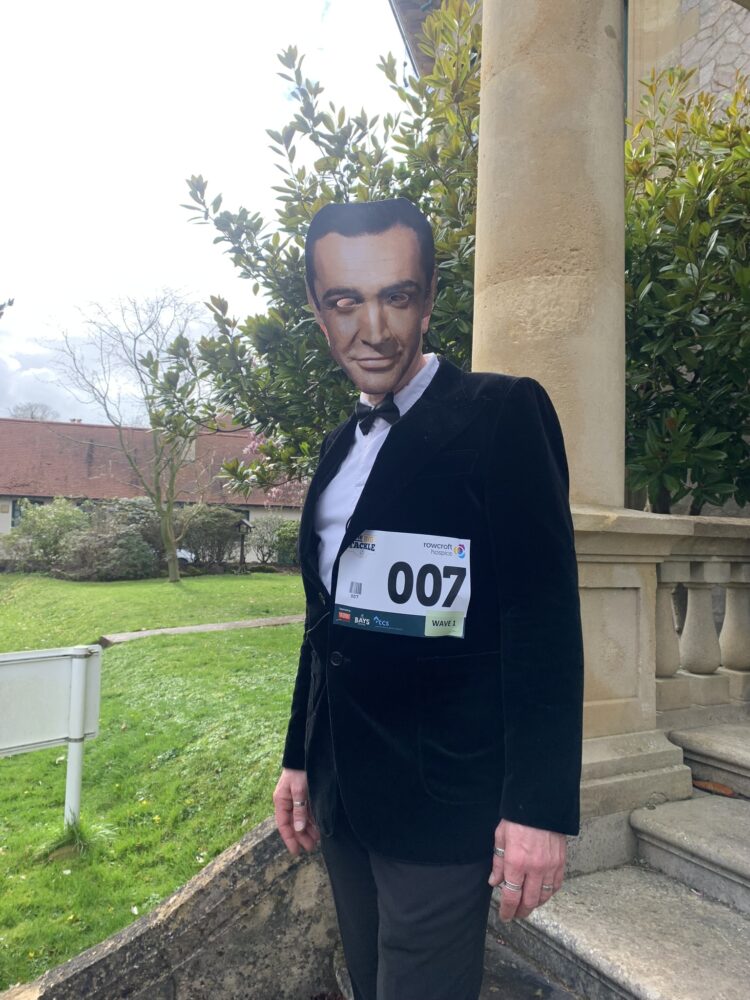 Paul Reynolds, 56, from Torquay also completed the walking challenge. He said:
"I am a first-time walker [but I have done Ride for Rowcroft three times!]. I love Rowcroft's work in the community, and it inspired me to take part this year. It's been such a cracking day; everyone should come and take part!'
Caring for local people
Money raised from The Big Tackle will be used to fund Rowcroft's specialist care and support. Rowcroft's services are provided free of charge to adult patients in our Inpatient Unit in Torquay and in people's own homes across 300 square miles of South Devon, from Dartmouth to Dawlish and up onto Dartmoor. Each year the hospice cares for over 2,000 patients and their loved ones, helping people to make every day the best day possible and enabling families to share precious moments together.
Exciting challenges ahead
"If you're looking for exciting challenges to get involved in over the coming months, then please take a look at our other fundraising activities," said Alexia Croft. "Take your pick from a fabulous range of amazing events including dancing, stand up paddleboarding, cycling, skydiving, wing-walking, and trekking in The Alps, along the Jurassic Coast, or up Mount Snowdon by moonlight."
Please take a look at our forthcoming events or for more information or call 01803 217450.
More news from the hospice