To mark our 40th anniversary next year, Rowcroft is collaborating with Torquay-based company Sea Arch Drinks to offer a non-alcoholic spirit that's perfect for gin lovers. Inspired by the local coastline, the spirit is now available to purchase in Rowcroft's charity shops across the region with all profits going to care for patients with life-limiting illnesses.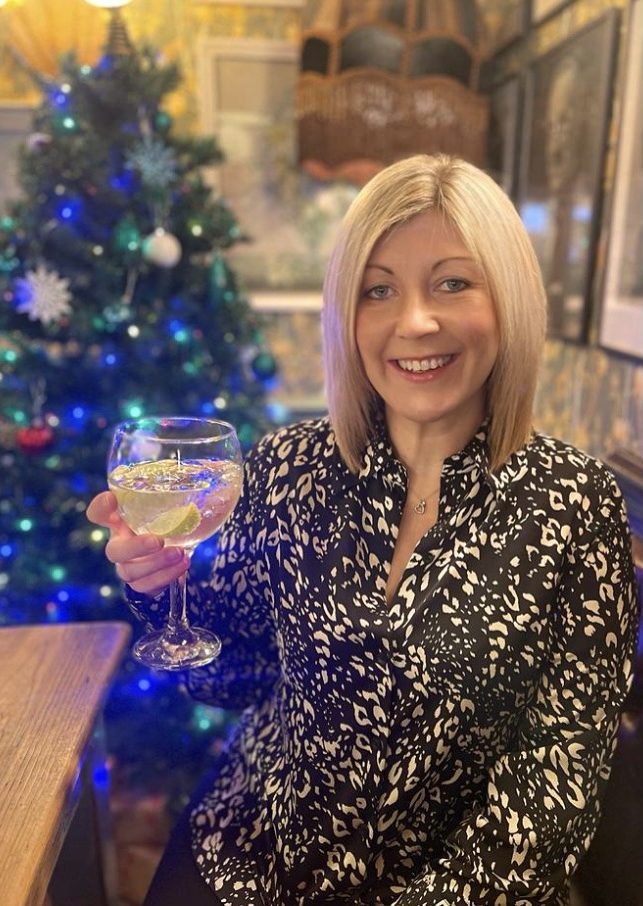 "We're delighted to offer this special anniversary non-alcoholic spirit in time for Christmas," said Rowcroft's Head of Retail Caroline Wannell. "Purchasing a bottle is a great way to support the hospice and to treat yourself to a truly genuine non-alcoholic alternative for gin lovers. This spirit is launched prior to our 40th anniversary next year – a fabulous time to appreciate and thank everyone in the community including our wonderful customers, staff, volunteers and supporters, and to celebrate the care that the hospice has provided over four decades. We hope everyone will join us by raising a glass to our 40 years of caring for our community and toasting a bright future ahead!
"We're certain that our customers will absolutely love this new spirit as it's refreshingly crisp and delicious, and it also supports health and well-being. And it makes for a truly unique and exciting Christmas gift!"
The spirit has been carefully crafted using traditional distillation techniques, and is bursting with flavour from a blend of 12 complex natural botanicals with the alcohol gently removed to create a pick-me-up that is both refreshing and sophisticated.
Sarah Yates, co-founder of Sea Arch Drinks, said: "As a Torquay-based business, we're honoured to be part of the 40th anniversary celebrations for Rowcroft Hospice and to help raise funds to support the phenomenal work they do in our local community. Every bottle of our Sea Arch Coastal Juniper non-alcoholic spirit that's sold in their shops and cafés will raise money to help Rowcroft continue providing their invaluable care and support for patients and their families across South Devon.
"Sea Arch Coastal Juniper was inspired by our location here in Torquay and is made from a blend that includes the coastal botanicals sugar kelp and samphire, both native to the South Devon coast. It is delicious served as a Sea & T, poured over ice with a squeeze of citrus and a premium tonic, or in a range of non-alcoholic cocktails. Refreshing and complex, it is not only alcohol-free but also free from sugar, sweeteners, calories and allergens, yet still full of flavour. A healthy and sophisticated tipple for times when you don't want to drink alcohol – it really is more beautiful without. Please do join us in raising a glass of Sea Arch in support and celebration of Rowcroft!"
Available in small and large bottles, the alcohol-free spirit is retailing in Rowcroft's shops at £15.95 for 25cl and £24.95 for 70cl.
For further information about Rowcroft's shops, please see: www.rowcrofthospice.org.uk/shops