During the week of 13-17 September, 23 local solicitors across South Devon are taking part in Rowcroft's annual 'Make a Will Week' to raise much-needed funds to care for patients with life-limiting illnesses in South Devon. The event will see participating solicitors waive their entire Will-making fee in return for a donation to the hospice.
Making a Will is a straightforward process and it's one of the most important things you'll do in your life. It gives you peace of mind knowing that your wishes will be fulfilled, and that your family and friends will be taken care of for the future. If you've already made a Will, it's wise to update it if your circumstances change, for example if you've just moved house, got married or divorced, been bereaved, inherited something, had a baby, or become a grandparent or great grandparent.
If you're planning to make or update your Will during Make a Will Week, you might also want to consider leaving a gift to the hospice. No matter how big or small, a gift in your Will is a special way of leaving a legacy of generosity, compassion, kindness and love. You will make such a difference in providing care, support and comfort to families across South Devon for generations to come.
"One in five patients have their care funded by gifts in Wills," said Rebecca Cogger, the In Memory Giving and Legacy Manager at Rowcroft Hospice. "Taking part in Rowcroft's Make a Will Week is such a meaningful way to ensure that more patients and their families will be able to access the hospice's services for generations to come."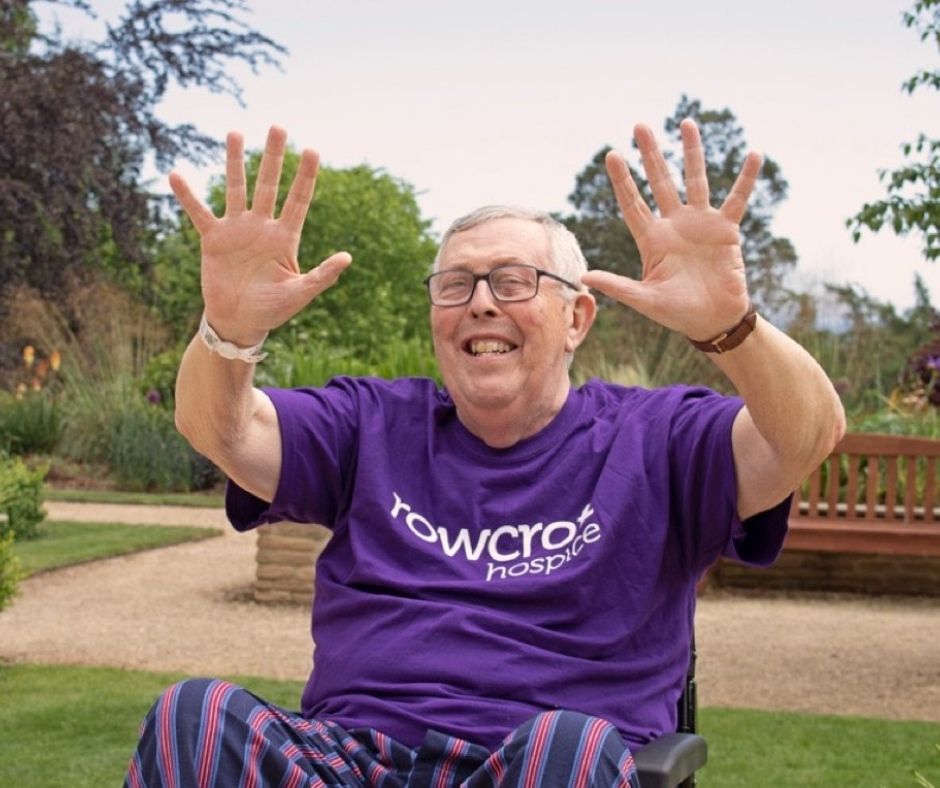 Ian Clarke pledged to leave a gift to Rowcroft in his Will after receiving specialist care as a patient in Rowcroft's Inpatient Unit. He reflects on his time at the hospice:
"Knowing you've got people right behind you, the fear goes away. I've watched the staff working and believe me, it's not work – it's love. When you feel that love, it's like being covered by a giant soothing duvet.
"Whatever you leave to Rowcroft will be used and faithfully applied, so that somebody else can enjoy the rather special loving blanket that is Rowcroft Hospice."
Chris Linton of Wollens Solicitors said: "Almost every single one of us is touched in some way by the work that Rowcroft do in our community. It is impossible to put a value on the support they provide to so many families in and around South Devon. Wollens are proud to be able to play our part in helping them raise funds to put towards their invaluable work helping families through the most difficult times."
For further details about Make a Will Week and to find out how to take part, click here or call 01803 217405.