Take a tour with Di and Graham
The stunning estate – Ella's Gardens – where the hospice is based, is opening to the public as part of our Open Gardens Programme 2023, and we're inviting people to join a tour. Tours are available from 2.30pm on Sunday 16 July and Sunday 24 September, where you'll have the chance to explore the 22 acres of impressive grounds, discover the flora of the many varied garden spaces from formal borders to wildflower meadows, and learn about the fascinating history of the hospice and the estate. Volunteer gardener Di Feasby and Rowcroft Maintenance Technician Graham Hill are volunteering their time to guide visitors around the grounds.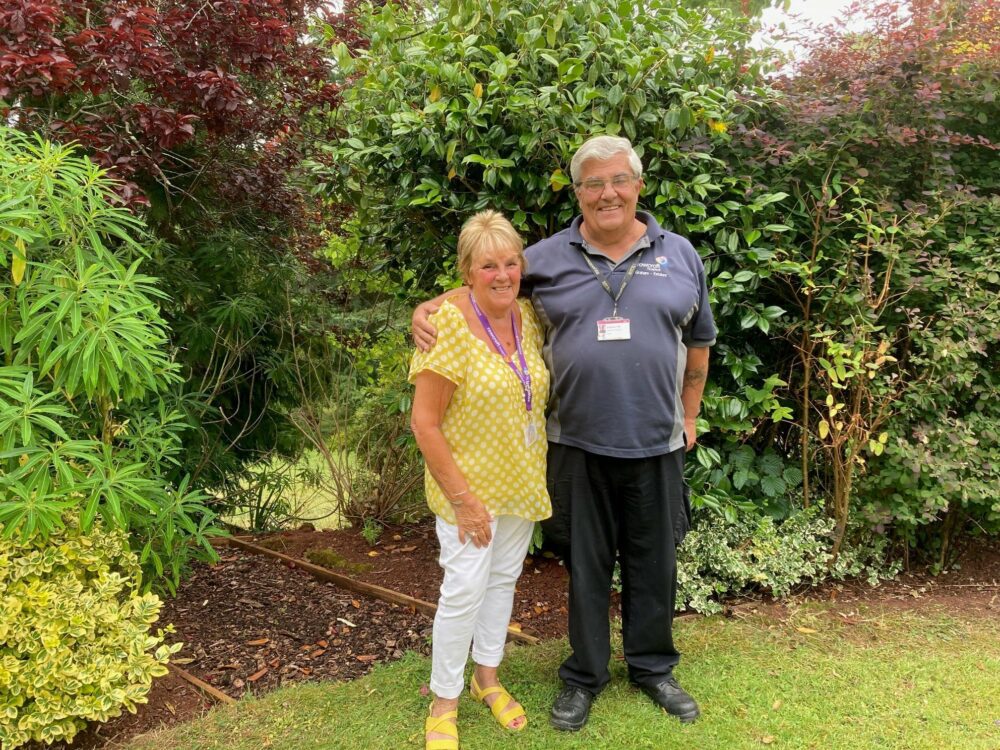 An oasis of tranquility
"We can't wait to welcome visitors to our inspiring Ella's Gardens," said Di Feasby, whose late husband Steve was cared for by the hospice. "The tour offers a fun and light-hearted afternoon out, taking in our Mediterranean gardens and topiary, the walled garden, glorious ancient woodland, 24 beehives, and the symphony of colour of our wildflower meadow. Explore our beautiful borders and their array of flowers, and discover some delightful tree specimens including our tiered wedding cake tree, our unusual cork tree, and our red paper acer trees. We'll also show you all the wonderful things we've been growing in our grounds, including figs, pears, damsons, gooseberries, walnuts and strawberries. You'll have the chance to meet Patrick the Pony, and to listen to the birds singing and the woodpeckers tapping. If you're lucky you may even spot a pair of buzzards and their young. Plant and nature lovers alike are in for a treat!"
Named after Ella Rowcroft, whose generosity was the spark that led to the founding of the hospice in 1982, the gardens are lovingly tended to by a team of dedicated volunteers.
An intriguing insight into the estate
"The tour offers you a unique chance to learn about the history of the estate," said tour guide Graham Hill. "It will give you an intriguing insight into Ella Rowcroft and her philanthropic work, as well as some quirky facts about her life. We'll tell you all about the underground bunker, and we'll take you to the site of the old boating lake. We'll also show you the magnificent marble staircase and entrance hall in Rainbow House."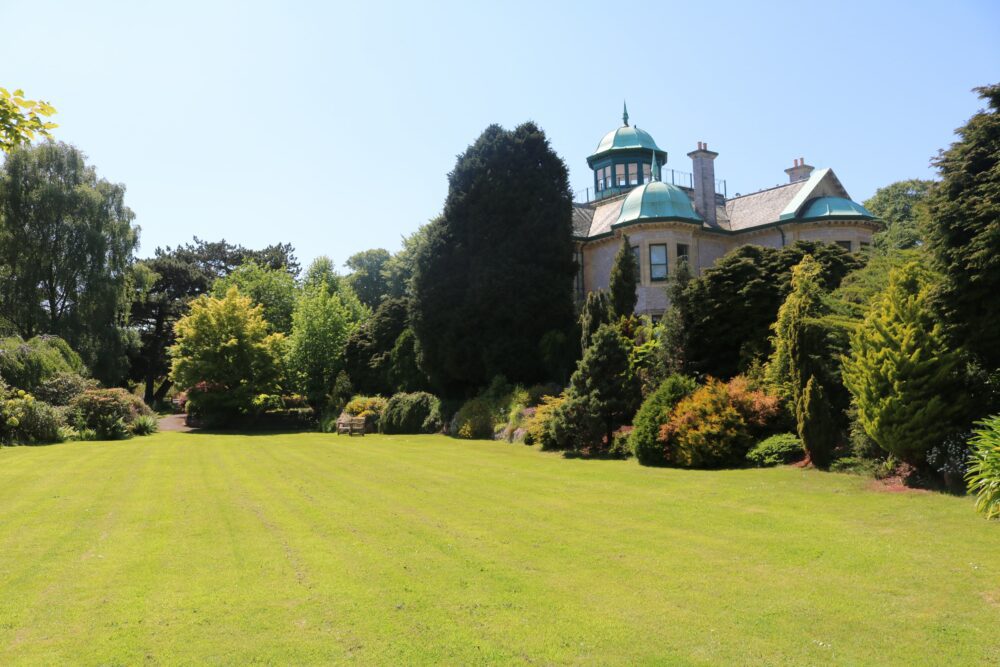 Join a tour
Taking place on Sunday 16 July and Sunday 24 September, at the hospice site in Avenue Road, Torquay, TQ2 5LS, each tour runs from 2.30pm to 5pm and includes delicious refreshments and homemade cakes. No booking is required; please assemble on the steps of Rainbow House, within the hospice grounds, at 2.15pm. Entry is by donation which will be used by Rowcroft to care for local patients, and their loved ones, living with life-limiting illnesses.
Rowcroft's Open Gardens programme
The Ella's Gardens tours are part of Rowcroft's Community Open Gardens programme that was launched for spring and summer 2022, and is back this year by popular demand. Dozens of gardens across South Devon have been opening in support of the hospice, with details of all the events listed here (www.rowcrofthospice.org.uk/opengardens) including information regarding parking, facilities and admission donations/fees. Sponsored by Majestic Holidays, money raised from the Open Gardens events will be used to fund the specialist care that Rowcroft provides each year to 2000 adults living with life-limiting illnesses across South Devon.
More news from Rowcroft