Rowcroft's annual fundraising event, Jail or Bail took place on Thursday 25 April and brought together local business men and women to raise an incredible £6,673 for the South Devon hospice.
The local "convicts" stood accused by their colleagues of work place crimes such as "possession and over-eating of pasties", "murder on the dance floor" and "crimes against Lycra."
The local business people who took part included: Maddison Turvey from Jelf, Tim Godfrey from Bishop Fleming, Jon Spink from Lackfords Debt Agency, Tom Bragagnolo from Riviera Insurance, Leanne Taylor from Escape Rooms, Angela George from IMS Marketing and Torbay Business Forum, Scott Thomas from Interline in Paignton, and Paul Beatty from APH Heating Company.
The eight convicts were sent to the courtroom in Rowcroft's Rainbow House, where they stood trial in front of 'Judge Richard Ward, Rowcroft trustee, and were sentenced and imprisoned for their crimes. The wrongdoers then had until 5pm to fundraise their way to freedom using their mobile phones and social media channels.
Rowcroft's Community and Corporate Fundraising Manager, Alison Upton, said, "We all had a fantastic day, and we're so grateful to our wonderful convicts for giving up so much of their time. It was fabulous to have the support of local police and businesses to raise vital funds for the hospice."
Rowcroft's fundraising events are a vital way of generating the income needed to help provide care for over 2,000 patients and families during the hardest days imaginable. Last year it cost £8.3 million to provide the hospice's services. As an independent charity, more than 70% of its funding comes from the generosity of local people, without whom Rowcroft would not be able to fund its work.
Tim Godfrey, Partner at Bishop Fleming, raised an impressive £1,370. Tim said, "It was a real privilege to take part in this year's Jail or Bail event for Rowcroft and I'd like to say a big thank you to everyone who kindly donated to get me out of 'jail'.
"A lot of people have their lives touched or know of someone who has experienced a life-limiting illness. The extraordinary level of care and compassion that the team at Rowcroft provide in their Inpatient Unit and patients' homes in the wider community is essential in helping them to get through those dark times."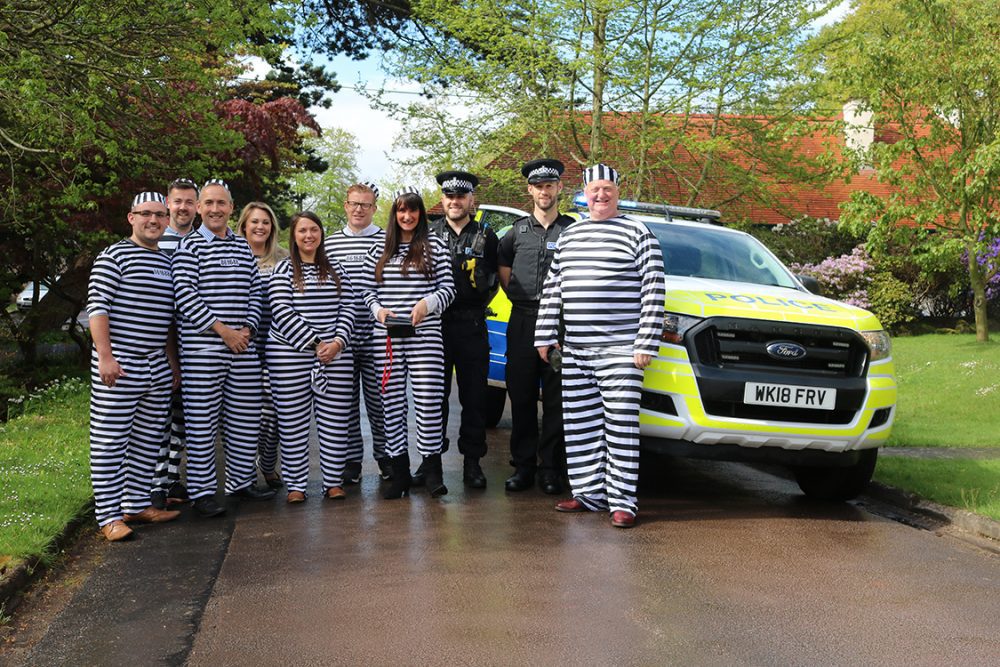 Rowcroft is currently looking for people to organise a Big Bake to support local people this June – the perfect excuse to get together with friends and family and raise some dough! Find out more at www.rowcrofthospice.org.uk/rowcroft-events/big-bake/