At Rowcroft Hospice, we believe in making every day the best day possible for people with a life-limiting illness. So we do what we can to create 'Precious Moments' for patients and their families, whether it's a boat trip up the River Dart or a visit from a beloved pet.
Calling all local businesses!
We want to partner with local businesses to offer more families Precious Moments. Do you know an organisation that might be able to support us? It could be a restaurant, a hotel, a leisure complex, a theatre, or another business. Please ask them to get in touch with our fundraising team by calling 01803 217419 or emailing fundraising@rowcrofthospice.org.uk.
You may have heard of some of the experiences we've already made happen, including:
Arranging for the Red Arrows to fly over the hospice during the Torquay Regatta to honour a former Royal Naval pilot
Organising a night at The Grand Hotel for a patient and his wife
Inviting a patient's teenage daughters in for a sleepover
Hosting a performance by classical singing star Keedie Green (pictured), when a patient was unable to attend the Andrea Bocelli concert she'd been looking forward to
Helping a patient's friends to throw an afternoon tea party at the hospice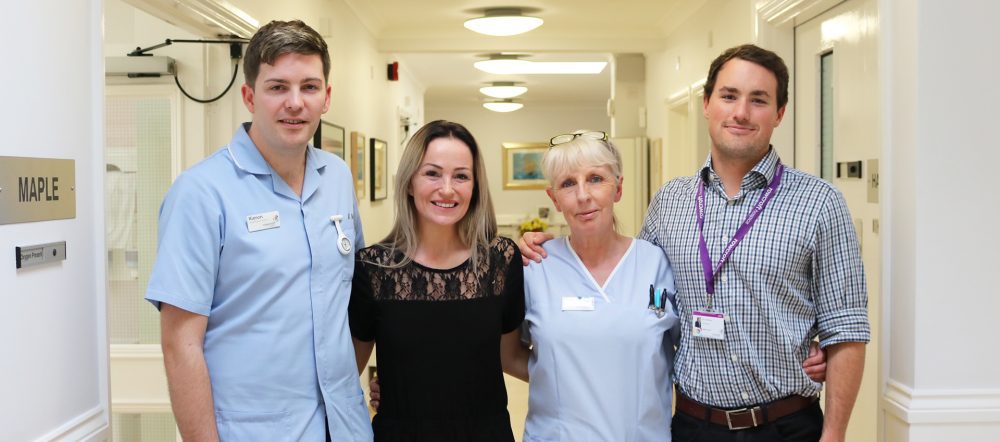 Everyone deserves the chance to celebrate special times with their friends and family. But for people with a life-limiting illness, health and financial concerns can make it difficult to access experiences such as these. So please do share this article to help us reach organisations in South Devon and further afield. You can also visit our Precious Moments webpage to find out more.
Together, we can bring even more Precious Moments to families across South Devon.