This festive season, Rowcroft is asking people to 'shop with meaning' when buying gifts for their loved ones. We're highlighting how shoppers can make a positive difference for local patients and their loved ones by purchasing Christmas presents through the hospice's shops and cafes. Rowcroft has 16 stores across the region selling predominantly pre-loved items, with every penny of profit going to care for people with life-limiting illnesses across South Devon.
How you can make a difference this Christmas
"If you ever think that one small Christmas purchase won't make a difference, please think again," said Caroline Wannell, Rowcroft Hospice's Head of Retail. "The smallest purchase can make the biggest difference in helping us to provide end-of-life care for local patients and crucial support for their families. For example, if you spend £4 in our shops by purchasing a scarf as a Christmas gift, this could pay for a delicious roast turkey dinner for a patient to enjoy on Christmas Day in our Inpatient Unit; a £9 handbag purchased by you could pay for a bereavement book to support a son or daughter grieving the loss of their mother; and one £27 winter jacket could pay for a complementary therapy session, helping to ease tension and stress for a patient facing the hardest of times. Every single purchase really does make a difference.
"Christmas is a time for giving, and we have gifts in store for everyone – even the trickiest and pickiest friend or relative. We have an inspiring range of sustainable Christmas ideas, all preloved and recycled through the generous donations of our local community. There are great value gifts including a choice of stunning ladies and men's fashion and exquisite accessories such as jewellery, bags, belts, hats and scarves, plus a fantastic range of books, DVDs, toys, children's clothing and homeware. We offer an inspiring mix of modern and retro goods including unique and quirky finds, designer brands and 'last chance to buys' at bargain prices. So please do pop in for some amazing Christmas offers. You'll love the feel-good factor of shopping with us – and what better way to give something back to the community at Christmastime?"
Many of Rowcroft's shops also offer a range of new Christmas products featuring all things festive from beautiful gift ideas and stocking fillers through to seasonal decorations and Christmas cards depicting some picturesque local scenes.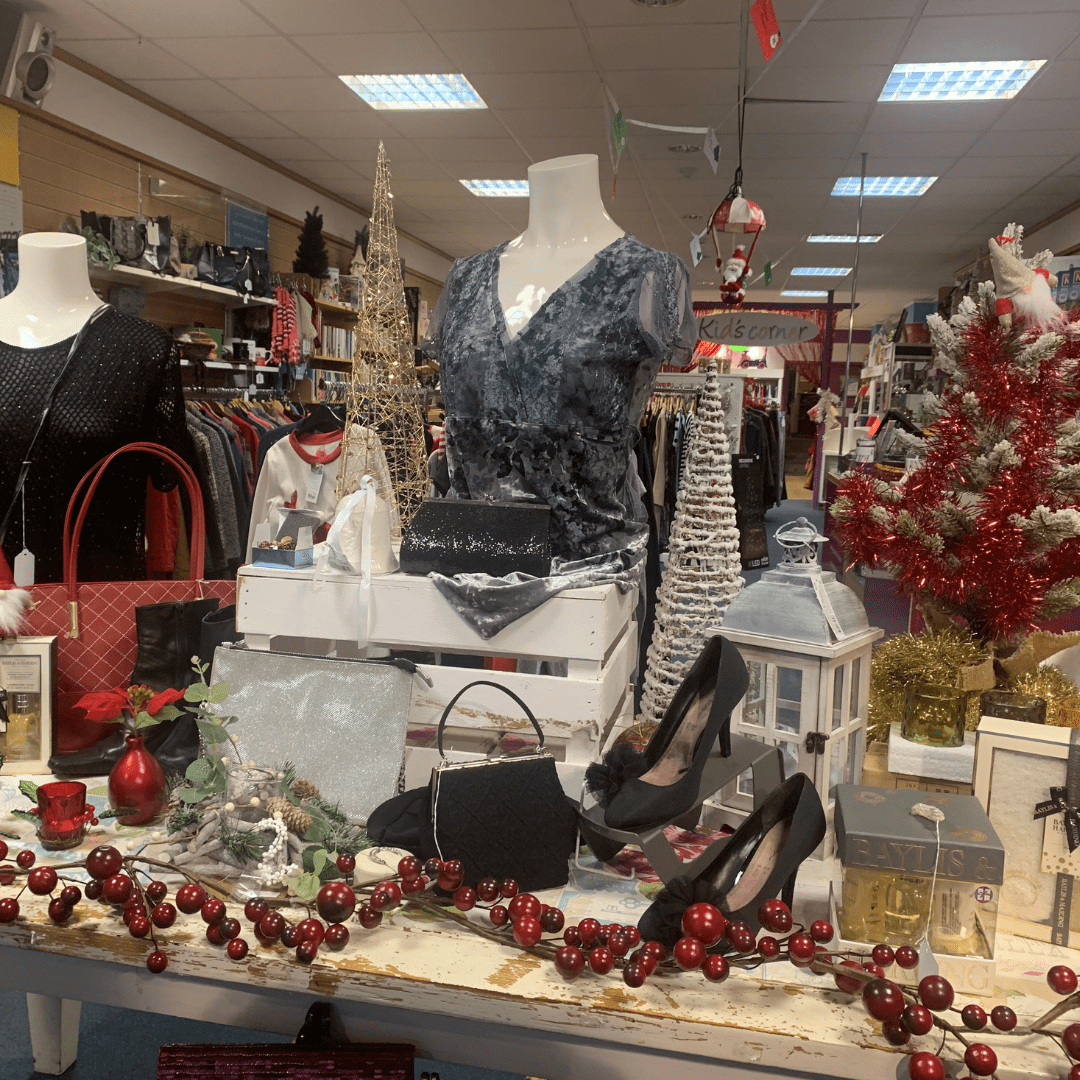 Gift vouchers
If you're not sure what to buy, then you can select a Rowcroft gift voucher in a choice of denominations from any of the hospice's shops. Redeemable online or at any of Rowcroft's shops or cafés across South Devon, the gift vouchers make great Christmas presents for a loved one, enabling them to treat themselves to gorgeous clothing, accessories, homeware, furniture and much, much more, or to indulge in coffee and cake or a delicious lunch in Rowcroft's cafés in Chelston, Churston or at Ella's Mobile Café that's currently located at Torquay Harbour.
Shop online
Rowcroft also sells a range of goods in its online shops on eBay and Etsy which can be found via Rowcroft's website at: www.rowcrofthospice.org.uk/shops
Every purchase through Rowcroft's retail outlets raises vital income for the hospice, helping to provide specialist care and support to more than 2000 local patients and families each year. The hospice is currently facing a number of considerable challenges – including a rising demand for care, increased running costs and a fall in public donations – so the community's support is needed now more than ever.
Read more blogs from the hospice