Festive gifts, stocking fillers and so much more
Rowcroft is sprinkling a little festive cheer in Preston with the opening of a shiny new Christmas pop-up shop in Torquay Road. The shop's stock is comprised entirely of Rowcroft's fabulous Christmas range, featuring all things new and festive from beautiful gift ideas and stocking fillers through to Christmas cards and seasonal decorations. With its grand opening on Tuesday 25 October, the new retail outlet will be run by Shop Manager Sam Down and will raise vital income for the hospice, funding specialist care and support to local patients and families in the community.
New café and lifestyle shop coming soon …
Going forwards, building on the success of Rowcroft's Ella's Café Lounges in Chelston and Churston, Rowcroft has long-term future plans to transform the large retail premises into a café lounge, together with a lifestyle shop selling pre-loved items such as clothing, books, homeware and furniture. However, as these developments won't take place until the new year with the lifestyle shop expected to open in January and the café lounge expected to open in April 2023, the sales focus for the next few months is on all things new and Christmassy!
Christmas sparkle in support of the hospice
"We're spreading a little Christmas sparkle to raise vital funds to care for our local patients and families," said Caroline Wannell, Rowcroft Hospice's Head of Retail. "For this exciting Christmas shop, the product range is comprised of an enticing selection of new items that are just perfect for Christmas – we have gifts galore and decorations to suit everyone's tastes and budgets. We're also offering an inspiring selection of Christmas cards featuring some beautiful local scenes including Torquay, Brixham and Teignmouth. Shopping with Rowcroft is a great way to ensure that your Christmas purchases benefit your local community, so please do come along to browse our fantastic festive range and to support your local hospice. What better way to put something back into your community at Christmastime?"
Christmas bargains across South Devon
"Our Christmas shop perfectly complements our other 15 high street and community shops that sell predominantly pre-loved items," said Caroline. "For example, in our other shops across Torbay, Teignbridge and the South Hams, you can find an eclectic mix of modern and retro goods including unique and quirky finds, designer brands and 'last chance to buys' at bargain prices. So please do pop along for some amazing Christmas offers including gorgeous pre-loved clothing and stunning accessories such as jewellery, hats, bags and scarves, plus furniture, electricals, homeware, toys, and books."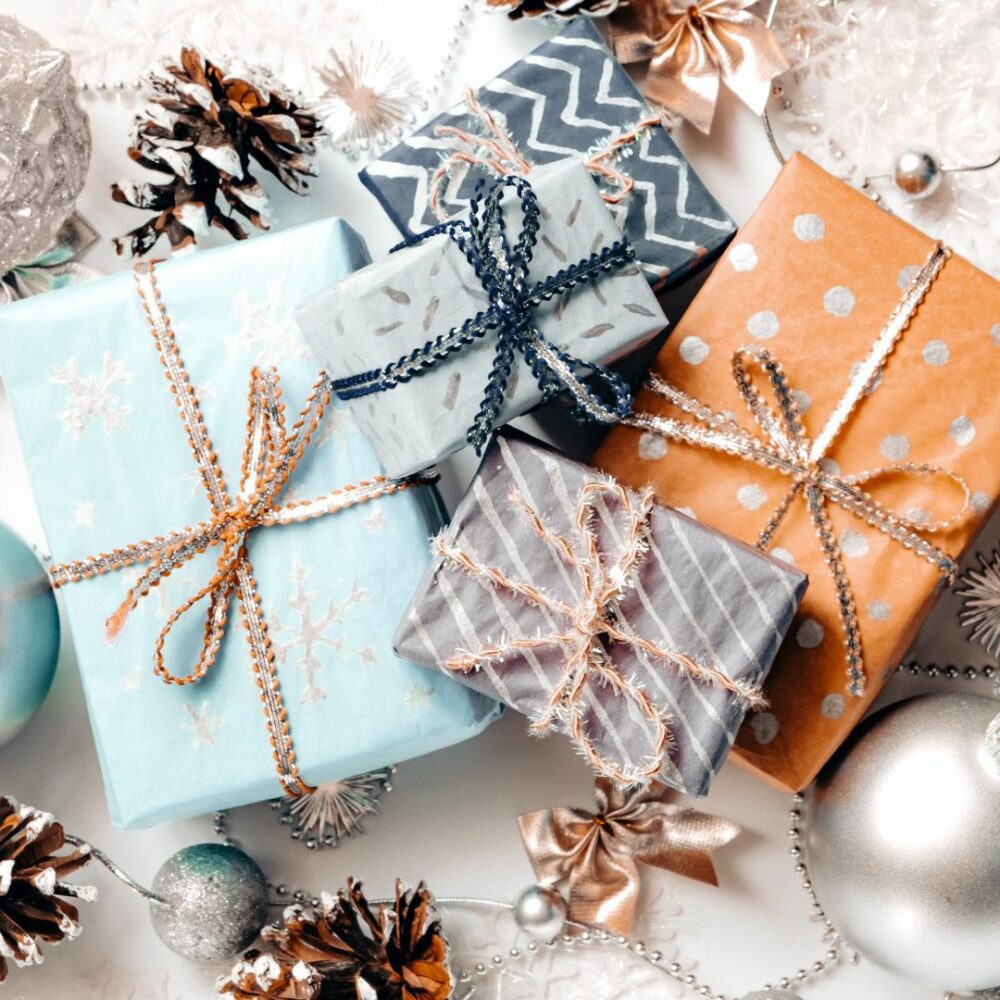 Online shopping with Rowcroft
The hospice also sells a range of goods in our online shops at Depop, Etsy, eBay and Vinted.
The perfect gift: a Rowcroft gift voucher
If you're not sure what to buy, then you can also pick up a Rowcroft gift voucher in a choice of denominations from any of the hospice's shops. Redeemable online or at any of Rowcroft's shops and cafés across South Devon, the gift vouchers make great Christmas presents for a loved one, enabling them to treat themselves to gorgeous clothing, accessories, homeware, furniture and much, much more, or to indulge in coffee and cake or a delicious lunch in Rowcroft's cafés in Chelston, Churston or at Ella's Mobile Café that's currently located at Torquay Harbour.
The hospice's current challenges
Rowcroft Hospice supports more than 2000 patients with life-limiting illnesses across South Devon each year. The charity is currently facing considerable challenges due to a number of factors including increased running costs due to the rising cost of living and the hike in the price of fuel, food and other goods, and a fall in public donations caused by the financial squeeze felt by people across South Devon and the UK. This has all come at a time when Rowcroft is facing an escalating demand for its care due to the increasing needs of an ageing local population.
Further information
For further details about Rowcroft's shops, please visit our shops page or call 01803 210800.
More news from Rowcroft