How charity shops are serving their communities
With inflation at a 40-year high as prices soar for food, energy, fuel and other products, pressures on household budgets are intensifying. Against this backdrop, charities are fulfilling an essential service to their local community by offering great value for money on goods such as clothing, footwear, homeware, furniture and electricals.
The rising cost of living
"During this time of financial challenge where wages are failing to keep up with the rising cost of living, people's budgets are being squeezed from all directions," said Rowcroft Hospice's Head of Retail Caroline Wannell. "Within this harsh economic climate, Rowcroft's shops across South Devon are meeting two vital community needs: offering good quality items at affordable prices; and funding the specialist care and support that Rowcroft provides to local patients and families who are facing the hardest of times."
Rowcroft's shops
Rowcroft's 15 shops across South Devon sell a wide range of products including pre-loved menswear, ladies' fashion, children's clothing, homeware, soft furnishings, electrical equipment and furniture. The shops are popular with customers young and old alike, appealing to those who prefer a greener shopping experience because most of the items are second-hand and recycled from the generous donations of the local community.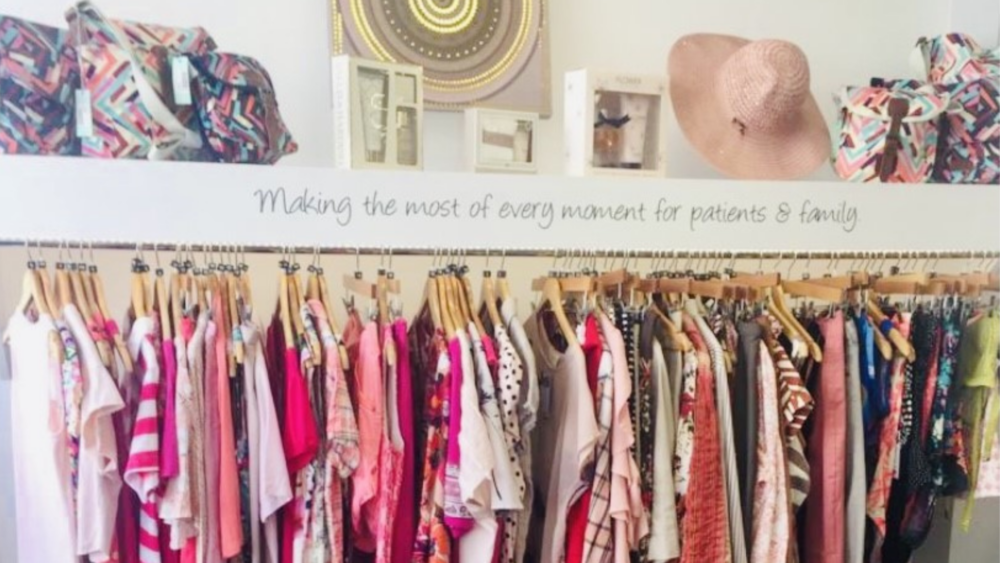 Pre-loved and sustainable fashion
"It's lovely to see our customers' delight in finding pre-loved and sustainable items at affordable prices – such as beautiful clothing, stunning accessories such as hats, scarves, bags and shoes, and gorgeous homeware," said Caroline. "Our customers feel good knowing that the profit from their purchase is going to an excellent local cause – one that's good for the South Devon community, good for the environment and good for their bank balance!"
Customers on the high street
"In terms of footfall, while we're not yet back up to pre-pandemic shopping levels, we're noticing that confidence is gradually returning to the high street. And we're optimistic for the months ahead."
The in-store experience
"We know that nothing quite beats the in-store shopping experience – our customers love browsing the rails, never knowing what wonderful items they mind find (as our stock changes so regularly). And they really enjoy the warm and friendly atmosphere, and chatting with our amazing volunteers and managers."
Summer collection  
"We've recently launched our wonderful summer collection which features some truly gorgeous and unique gems, so please do pop in at any time to take a look!"
Support from the community
"We're so grateful to all the generous people who donate and buy goods. It's not just about the products – their kindness is essentially paying for the end-of-life care that Rowcroft's delivers to its patients across South Devon. So if you're having a clear-out and you want to free up some space in your wardrobe to make way for some stylish new pieces, please consider Rowcroft for your donations and purchases."
Rowcroft's wonderful volunteers
Rowcroft's charity shops and boutiques also rely on the goodwill and generosity of their many volunteers who assist with a variety of tasks including serving customers, operating the till, sorting donations and stocking shelves.
"We're always on the look-out for people with spare time who would like to lend a hand by volunteering in our shops or cafés, helping us to raise crucial funds for the hospice," said Caroline. "If you're interested, then please do call in to one of our shops for an informal chat."