Doris' final wish
Doris Dawe was born and bred in Torquay, and grew up to be a true and proud Torquinian. At 88, when she was approaching the end of her life due to liver cancer, it was her greatest wish to pass away peacefully in her Torquay apartment, overlooking the bay. She had been cared for by the hospice as an outpatient for some time, so it was with no hesitation that she asked the Hospice at Home team to
help her achieve her final wish.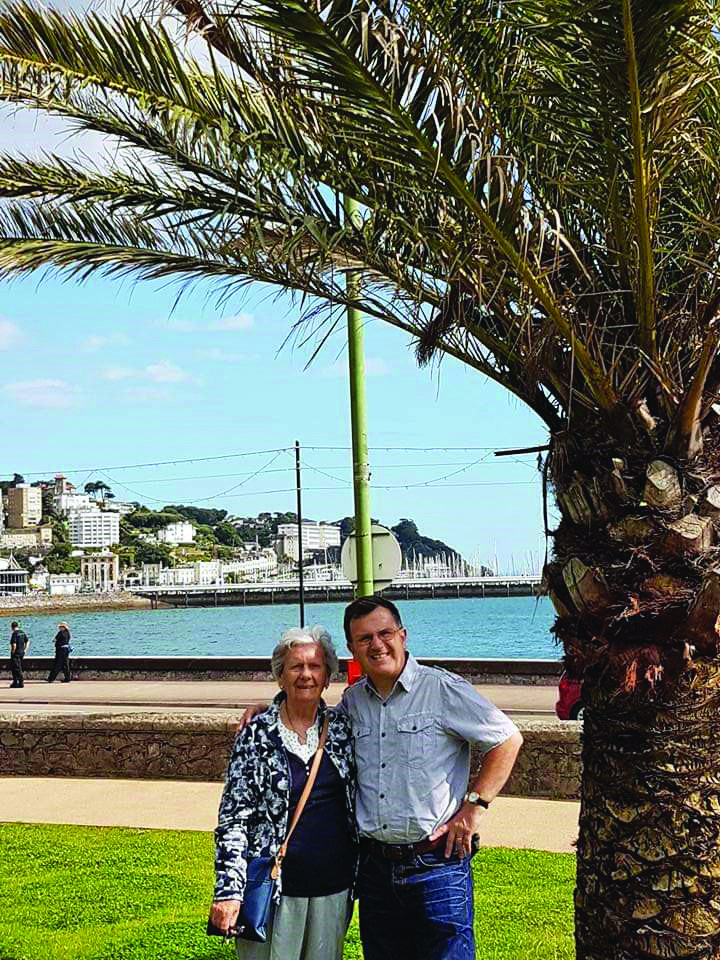 Hospice at Home care
"Mum was a quiet, gentle, private person who felt happiest at home," says Doris' son Kevin. "The Hospice at Home team worked so hard with true dedication and positivity to ensure Mum had all the equipment she needed at home and were really excellent in providing support to all of us.
"They were all working together to make Mum's journey comfortable, and they did that. She was content and at ease, and overlooking the beauty of Torbay.

"The care Mum received at home was inspirational and gave Mum the opportunity to die at home with dignity, feeling at peace and quietly accepting of all she had journeyed through. We got to spend quality time with her, and to create and share happy family memories with her which would not have been possible without the support of the Hospice at Home Team.
They offered much-needed respite to us as well as emotional support throughout those final weeks of Mum's life."
Read more blogs from the hospice