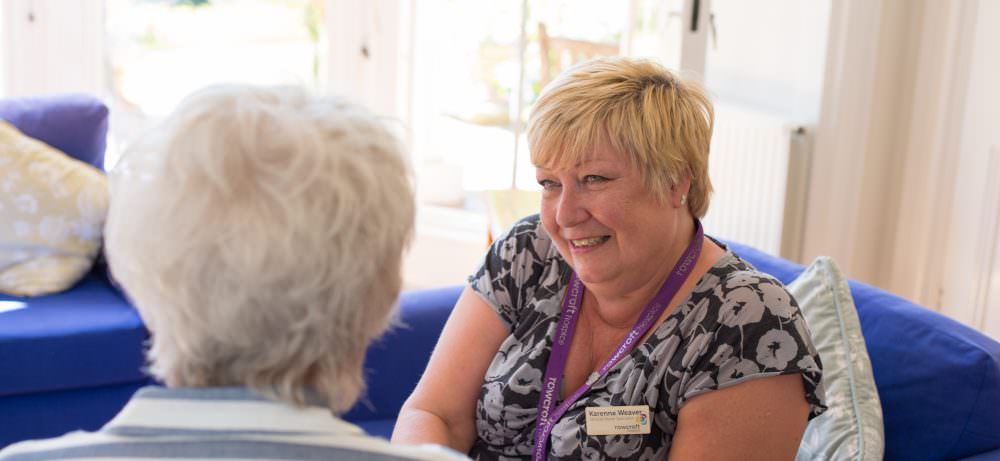 We are looking for people to join our friendly team that provides emotional and psychological support to bereaved relatives, and pre-bereavement support to patients and their families or carers.
You will feel the satisfaction of helping people at a time when they need it most, by bringing a warm, friendly, listening ear and we offer full training to support you in this.
Our volunteer Pam explains more about the role in this blog.
Our services are delivered right across our area, from Dawlish to Dartmoor so you don't need to be based in Torquay.
What sort of qualities will you have?
The ability to listen with empathy, warmth and sensitivity.
Someone who can cope with loss and stress – both your own and that of others.
Emotional stability, with no unresolved issues regarding life limiting illness or personal bereavements.
Willingness to travel to a person's home, and where necessary, to support a client via phone or video link.
Understanding of the need to be discreet and reliable.
Some experience of being with distressed people would be advantageous but isn't essential. However, understanding the need for confidentiality is of the utmost importance.
This role is not for everyone, but our selection and 5 day training process is designed to help you discover whether or not it's for you.
All training sessions will be delivered on site at Rowcroft Hospice and you will need to be able to attend all of the course.
Please note, our Volunteer Bereavement and Support Visitors are not counsellors.
If you would like further information please contact Dawn, our Bereavement and Support Service Administrator at Bereavement@rowcrofthospice.org.uk.
We take your privacy very seriously and we are committed to ensuring that it's protected. Learn more about Rowcroft's Privacy Policy.
Rowcroft Hospice is an Equal Opportunities Employer
Rowcroft Hospice – Rowcroft House Foundation Ltd
Avenue Road, Torquay, Devon TQ2 5LS
Registered Charity No. 282723