Rowcroft Hospice is delighted to announce that in the week starting 15 June, after 13 weeks of closure, the charity will re-open the doors of three of its sixteen shops and cafes across South Devon. The shops to open are: the Totnes shop, Dartmouth boutique, and Paignton furniture and clearance outlet. With the relaxation of the government's COVID-19 restrictions, Rowcroft is keen to get back to the job of raising vital funds to care for patients across South Devon.
"Following significant losses in income due to the COVID-19 pandemic, we are pleased to be able to re-open a few of our shops very soon," says Caroline Wannell, Rowcroft's Head of Retail. "We will be taking every precaution to maintain the safety of our customers, staff and volunteers. We will follow all the latest government guidance including: communicating social distancing rules to customers, reducing the numbers of people in store at any one time, offering hand sanitiser to customers entering our shops, ensuring that staff and volunteers wear the appropriate personal protective equipment, and quarantining donated goods for at least 72-hours prior to sorting or selling them."
Offering a wide variety of good quality donated items, the Rowcroft shops will open for five days per week (the Dartmouth boutique will open Wednesdays to Sundays, 10am to 3pm; and the Totnes and Paignton shops will open Tuesdays to Saturdays, 10am to 3pm). The reduced trading hours will enable the stores to be thoroughly deep cleaned each day.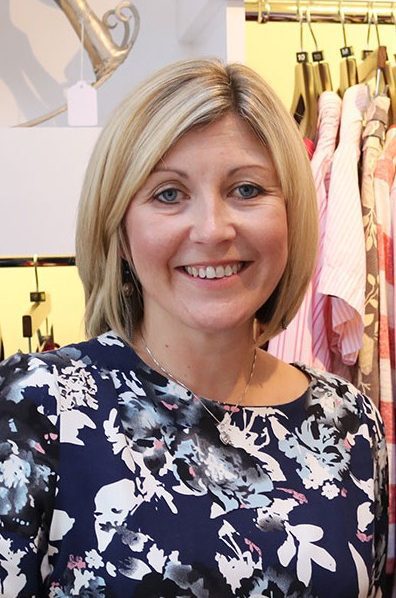 "We are very much looking forward to welcoming our wonderful customers back to our shops," says Caroline. "We have so much to offer. Our Dartmouth and Totnes shops are well-known for their beautiful pre-loved clothing, and gorgeous fashion accessories such as shoes, bags and jewellery. And our Paignton shop has a fabulous selection of furniture, houseware, curtains, linens, electricals, books and games  — all at a great price. Shopping at Rowcroft is a fantastic way for customers to support people with life-limiting illnesses."
The money raised from Rowcroft's shops funds high quality end-of-life care to patients and their families across South Devon. Rowcroft cares for all patients — regardless of background, circumstance or diagnosis, including those with COVID-19 — in their own homes and in Rowcroft's Inpatient Unit in Torquay. Rowcroft's expert care has been rated as 'outstanding' (the highest possible rating) by the Care Quality Commission. The charity's central philosophy is to put the patients' choices at the centre of their end-of-life care: this means helping patients to die well, with the dignity and respect that everyone deserves.
"If you've had a clear-out at home during lockdown, then we'd really appreciate your donations of good quality items that are in a saleable condition, to raise much-needed funds for patient care," explains Caroline. "When donating goods, it's important to separate items into different categories, for example one bag for clothing, one bag for bric-a-brac etc, and please place all your items in bags that are securely-tied. Kindly take your donations to the Teignmouth Rd drop-off point in Torquay, and please don't leave any bags outside our shops.
Unfortunately, we are not currently able to accept donations of clothes, bric-a-brac or furniture at any of our shops but we are pleased to share that we will be welcoming donations of good quality goods at our donation drop off point on Teignmouth Road, Torquay. This drop off point is currently open Tuesday, Wednesday and Thursday from 10am-1pm
"We really do value all donations. However, the income we usually generate through working with our recycling merchants for items that are not saleable in our shops, is much less certain during these unprecedented times. Therefore, we kindly request that people take lower quality items to recycling points, rather than to our shops, as it may become a cost to the hospice to send these items to landfill and this will reduce our funds for patient care."
Volunteers form the backbone of the charity's retail workforce, but with a large proportion of volunteers in the 'self-isolating or shielding' category, Rowcroft is appealing for more volunteers to come forward to help out.
"We are so grateful to our amazing volunteers for all their help in running our many shops," says Caroline. "We simply couldn't operate without them. Volunteering is a great thing to do to help raise funds for such a worthwhile cause."
Please note that for the time being all donations should be taken to Teignmouth Road drop-off point in Torquay, and not to Rowcroft's shops. For further details about Rowcroft's shops and volunteering, please see our shops web page or call 01803 210800.