With the pandemic causing so much disruption to retailers on the high street, Rowcroft Hospice has been reacting to the changing retail environment by focusing its efforts online in a move to boost its charitable sales. The hospice has found particular success through its Etsy and eBay shopping channels, by listing a wide variety of pre-loved fashion and other items.
The online shopping channels are proving highly popular, and are an effective way of generating income while Rowcroft's 13 South Devon high street shops remain closed due to the national lockdown. The hospice's digital approach is helping Rowcroft to maximise income in what is undoubtedly an extremely difficult and volatile trading environment, enabling the charity to continue raising vital funds to care for patients living with life-limiting illnesses across South Devon.
Goods available to purchase online include the crème de la crème of pre-loved vintage and designer fashion, hand-picked from the kind and generous donations of the South Devon community. With unique vintage and designer clothing and stunning accessories such as bags, hats and scarves, the shopping channels also boast a fabulous range of collectables, antiques, books, as well as new toys and games. Rowcroft's Etsy shop can be found here and its eBay shop can be found here.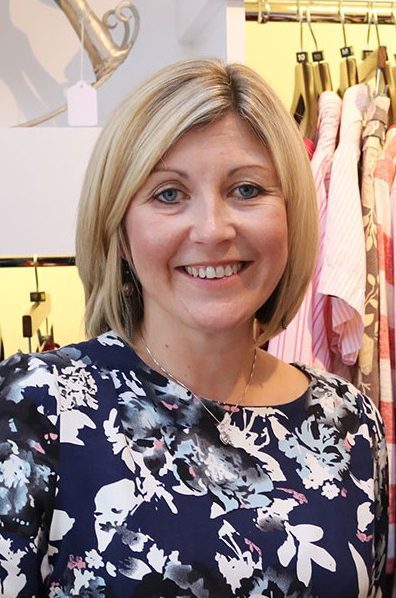 "With our shops closed through the national lockdown, we are turning to online channels to maximise our retail income, enabling us to continue generating income to care for our patients and families," said Rowcroft's Head of Retail Caroline Wannell. "This has been incredibly successful: our online sales have gone from strength to strength each month. While we realise that boosting online sales to grow our charitable income is becoming increasingly important, we also know that our high street shops (when we can re-open them) will continue to play a fundamental role in bringing in much-needed revenue for the hospice. We are so grateful to our amazing local communities and customers who support us, not just through purchasing items, but also through their generous donations of good quality items, and by volunteering for us. All of this support makes such a difference in helping us to raise crucial funds to care for as many patients and families as possible across the region. And given the escalating demands for end-of-life care in South Devon, this support is more important than ever.
"Shopping online with us is a great way to support the hospice, as the proceeds from every purchase go directly to caring for patients and families. Our shopping outlets are popular with customers young and old alike, and particularly appeal to those who prefer a greener shopping experience because most of the items are pre-loved and recycled.
"The global fashion industry accounts for 10% of carbon dioxide emissions every year, and 20% of waste water. It is polluting our oceans, rivers and streams, and the vast majority of clothing ends up in landfill. As more and more people are becoming aware of this negative environmental impact, they are rejecting 'fast fashion' and seeking sustainable alternatives such as pre-loved clothing. This growing demand for sustainable clothing is really positive in terms of protecting the environment, and for Rowcroft, it's helping to generate much-needed income for the hospice."
Rowcroft has 13 shops and cafes across South Devon in: Bovey Tracey, Brixham, Churston, Dartmouth, Paignton (retail outlet and furniture shop), Teignmouth, Torquay – in Babbacombe, Chelston, St Marychurch, Teignmouth Road (furniture) and Wellswood – and Totnes. All shops are currently closed due to the lockdown.
For more information about Rowcroft's shops and cafes, please see our shops web pages.