Across the world the last week of September is dedicated to raising awareness around the benefits of reflexology, one of the holistic practices adopted by Rowcroft Hospice.
Reflexology involves a therapist applying gentle contact on the feet or hands. Rowcroft uses the technique as part of its personalised care packages, which take into account physical and non-physical factors that can impact a person's wellbeing, including stress and anxiety.
Julie Milton, Complementary Therapy Team Leader, explains: "Reflexology can be a very supportive treatment in end-of-life care. Not just for patients but for their family caregiver and loved ones. This gentle treatment can help release stress and tension, support relaxation and enhance a feeling of wellbeing. Patients can be seen at their homes anywhere across South Devon or at Rowcroft's Outpatient Centre and Inpatient Unit in Torquay.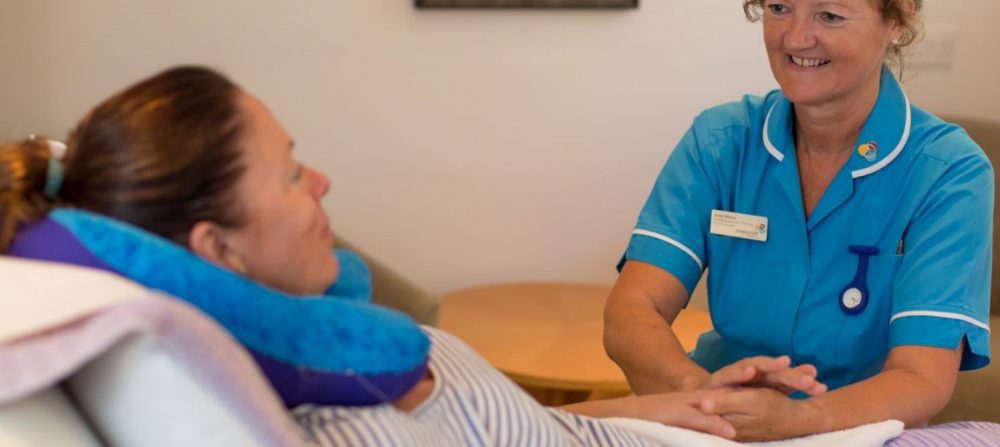 "At Rowcroft Hospice a team of specialist palliative care complementary therapists support people with a variety of diagnoses, for example heart failure or cystic fibrosis. The treatments we provide can make a huge difference to our patients' quality of life. So much so that one of the specialist nurses we work with recently told us that one patient had rated their reflexology as the most beneficial treatment they'd received."
Reflexology is part of the complementary therapy services offered at no cost to patients and their family members in South Devon alongside massage, aromatherapy, reiki and relaxation techniques.