Janie's story about her husband James
James Waring was diagnosed with a brain tumour in 2009, just weeks after getting married. Aged 38 and father to little Harriet, he and Janie leaned into family and friends for support, as despite seven rounds of surgery the tumours kept recurring. In January 2012, however, the family's goalposts moved dramatically when James' active treatment was stopped, and it was then that they were introduced to Rowcroft.
"Having lost his speech and the control of the right side of his body in October 2009, James did regain the ability to walk again but life was incredibly challenging and he needed round the clock care," says Janie. "At first it was all about what Rowcroft could do to make life a little easier and more pleasurable.
"As a man resistant to outside help, it wasn't easy and the Rowcroft team hit gold with reflexology! Not only did James love the sessions, but the therapist happened to be the mum of one of Harriet's first school teachers which gave her a lovely connection to what her Daddy was doing."
Rowcroft's support
"Towards the end of 2012, when a hospital bed and hoist entered our world and the physical and emotional demands on me increased, Rowcroft stepped up. Sleeping on a mattress by James' bedside, I wasn't getting much sleep, but there was one Rowcroft lady who James and Harriet were particularly fond of. She would sit by his bed so I could go off to the spare room, and I would wake to find Harriet curled up on her knee in the morning playing games; everyone happy, rested and reassured.
"Rowcroft was always on the end of the phone when things felt a bit frightening, and a team of absolute angels would descend when I just couldn't manage on my own. Always happy and smiling and putting everyone at ease, bringing light into the house."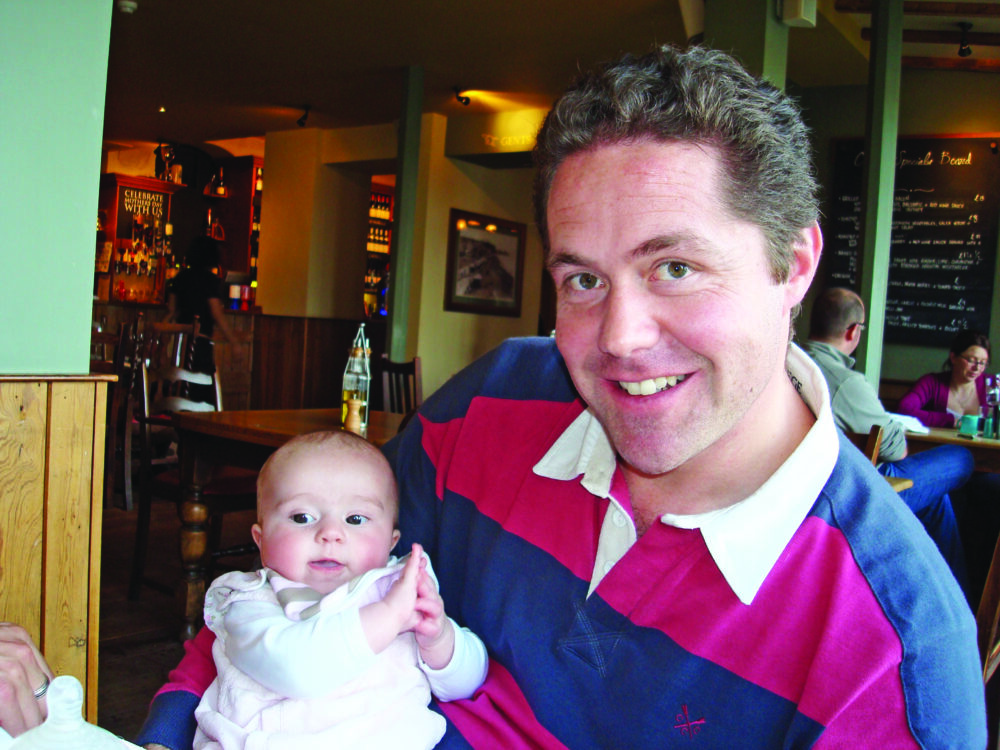 Keeping James' light shining
"It was James' favourite Rowcroft nurse who sat with James the night when he passed away on 7 December 2012. She held my hand in those final hours and beyond. No one could have timed it better, it was as though it was meant to be.
"No one can ever prepare you for such difficult times, but when things got tough, Rowcroft was there for us all. I'm forever grateful for all that Rowcroft do and so privileged to be given the opportunity to tell our story, so that James' light can keep on shining."
More Blogs from Rowcroft