One hundred and two cyclists took part in our Ride for Rowcroft cycling event during the month of May, putting power to the pedal and raising a trailblazing £12,000 to care for patients with life-limiting illnesses in South Devon. It was our first 'virtual' cycling event and saw cyclists of all ages complete their challenge in their own time in May. Cyclists were given the choice of creating a route of their own, or opting for the smooth and fairly flat 24km 'Classic' circuit, or taking on the more gruelling 32km 'Haytor Hillclimb' with breathtaking views of Dartmoor. Many of the cyclists have strong personal links with the hospice because members of their family have been cared for by Rowcroft. Participant Bruce Symes (87) of Brixham said:
"I try to support Rowcroft by doing one event every year – though as I'll soon be 88, the distances get shorter each year and I do have an electric bike now! A relative received such good care from Rowcroft during her last weeks so we do all that we can to support such a good local charity. And we have a lot of coffee and cake at Rowcroft's lovely Churston shop – charity work can be fun!"
Sponsored by Bishop Fleming, Ride for Rowcroft was considered a huge success, with money raised from the event far exceeding the initial fundraising target of £5,000.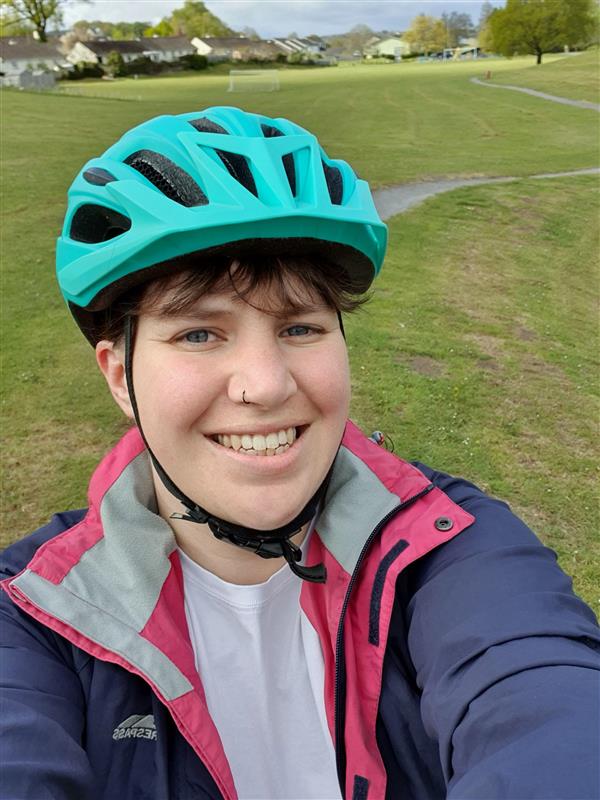 "Congratulations to all the amazing cyclists who took part in this year's virtual Ride for Rowcroft event," said Alexia Croft, Rowcroft's Events Manager. "We're thrilled that so many people peddled out to support us, and we'd like to say a huge thank you to all our wonderful riders, many of whom are passionate about the expert care we provide. Funds raised will make such a difference in helping us care for our patients and families across South Devon, helping local families to share precious moments with the people who mean everything to them. We wouldn't be able to continue to provide our services without this fantastic fundraising support from our wonderful community."
Money raised from Ride for Rowcroft will help to fund Rowcroft's Hospice at Home service that provides expert care, support and compassion to local patients at home in their last two weeks of life. This vital service makes such a difference to families across the South Devon region from Dartmouth to Dawlish and up onto Dartmoor but in recent times the Hospice at Home service has been overwhelmed by an escalating demand in the community. Rowcroft hopes to expand the service by recruiting more nurses and healthcare assistants in order to support more local families in need.
"We are experiencing unprecedented demand for end-of-life care due to an increasingly ageing local population and because more people are choosing to be cared for at home," said Karenne Weaver, Rowcroft's Hospice at Home Manager. "Our patients tell us that, for them, home is where the heart is, and more than anywhere else they would prefer to be at home when they die. Through Hospice at Home, we enable patients to fulfil this wish. The money raised from Ride for Rowcroft will help more people to feel the love and support of Rowcroft's care in the place where they want it most – at home."
Rowcroft's next big cycling event is the 309-mile London to Paris challenge, taking place on a choice of dates in July, August and September. To find out more and to register for the event, please click here.