We're looking for flexible volunteers to serve customers, use the till and use the barista machine in Ella's Mobile Cafe.
Volunteers provide vital support to Ella's Mobile Cafe by helping to prepare refreshments, snacks and light lunches, operating the till, and giving excellent customer service. All training will be given to the right applicant.
Volunteering times include: 7 days a week, especially at weekends but we're willing to fit any suitable and interested volunteer in. The shifts can be anywhere from an hour to 4 hours anywhere between 10-5 with 11-4 being busier (usual shift is 11-2). The van is currently on the seafront Thursday – Sunday 10-5, and we're hoping once the summer holidays come around in July we'll be 7 days a week.
Happy for volunteers who are only comfortable with serving customers – using the till and serving cakes/lunches. Anyone who would like to use the coffee machine can be trained also, but it isn't a must.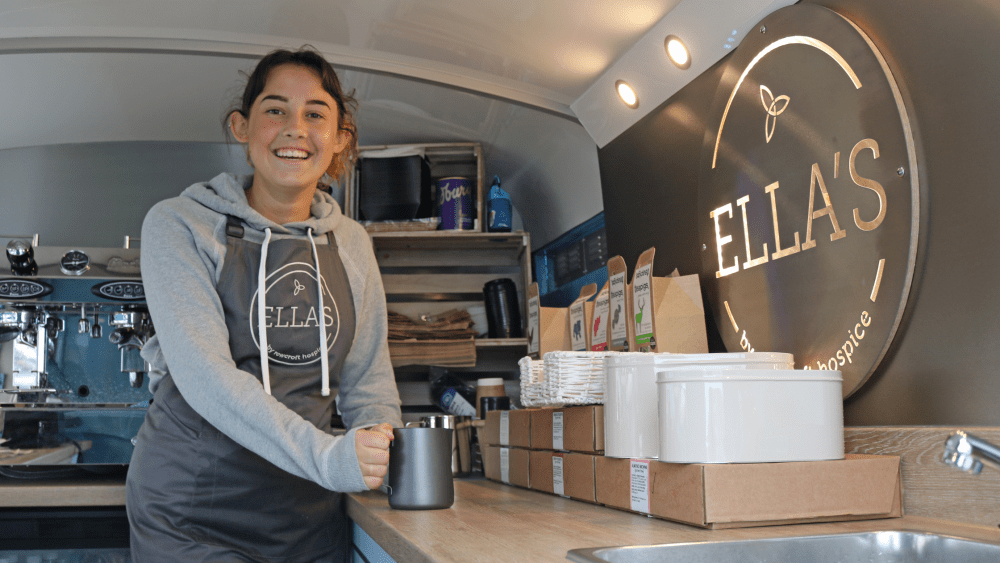 To find out more or to apply, please contact Judy Smart on 07501721840 or judy.smart@rowcrofthospice.org.uk.
Rowcroft Hospice is an Equal Opportunities Employer
Rowcroft Hospice – Rowcroft House Foundation Ltd
Avenue Road, Torquay, Devon TQ2 5LS
Registered Charity No. 282723